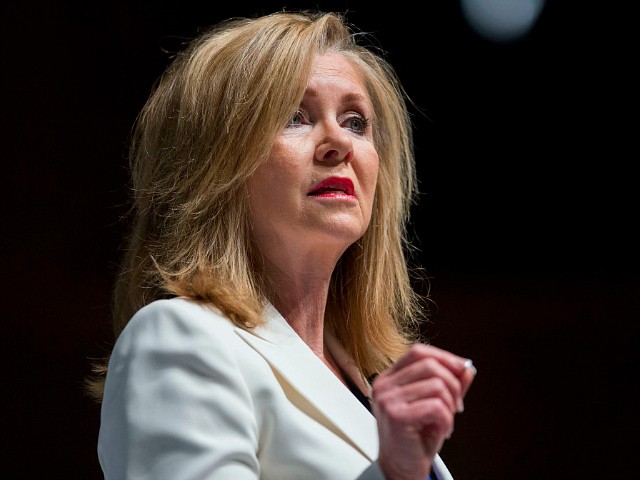 A spokeswoman for Rep. Marsha Blackburn (R-TN) responded to a Breitbart News' exclusive revealing that a senior Google search software engineer labeled her a "terrorist" and a "violent thug," and defended the censorship of her campaign ads on social media.
The spokeswoman for Rep. Blackburn, who is a vocal critic of bias in Silicon Valley and is running in a tight race for Tennessee's vacant Senate seat, said the comments were indicative of bias at Google.
"These emails are despicable," said campaign spokeswoman Abbi Sigler. "Marsha Blackburn is a mother, a grandmother, a friend, a dedicated public servant, a pro-life champion, an ally for veterans, and an advocate for lowering our taxes and cutting regulation. To call her a terrorist is offensive and degrading."
"These emails are indicative of the bias conservative women in the political arena face every day. Liberals do not want them to have a voice in the public arena, and too many social media employees carry their bias to work with them."
Rep. Blackburn is currently running for Tennessee's vacant Senate seat against Democrat Phil Bredesen. She is scheduled to appear at a rally in the state alongside President Trump later this evening.
Blackburn has herself been the target of social media censorship: last year, Twitter temporarily removed an ad for the congresswoman's campaign on the grounds that its pro-life message was "inflammatory."
Even minor bias on the part of tech companies could easily affect a tight race like Tennessee's — unless Blackburn's voters turn out in high enough numbers to nullify such bias. The threat from big tech notwithstanding, Blackburn continues to be a vocal critic of Silicon Valley's failings, including political bias and failures to protect privacy. In June, Blackburn came out in favor of new regulation to protect consumers on social media platforms.
Allum Bokhari is the senior technology correspondent at Breitbart News. You can follow him on Twitter, Gab.ai and add him on Facebook. Email tips and suggestions to allumbokhari@protonmail.com.
http://feedproxy.google.com/~r/breitbart/~3/lZnEp52yjis/