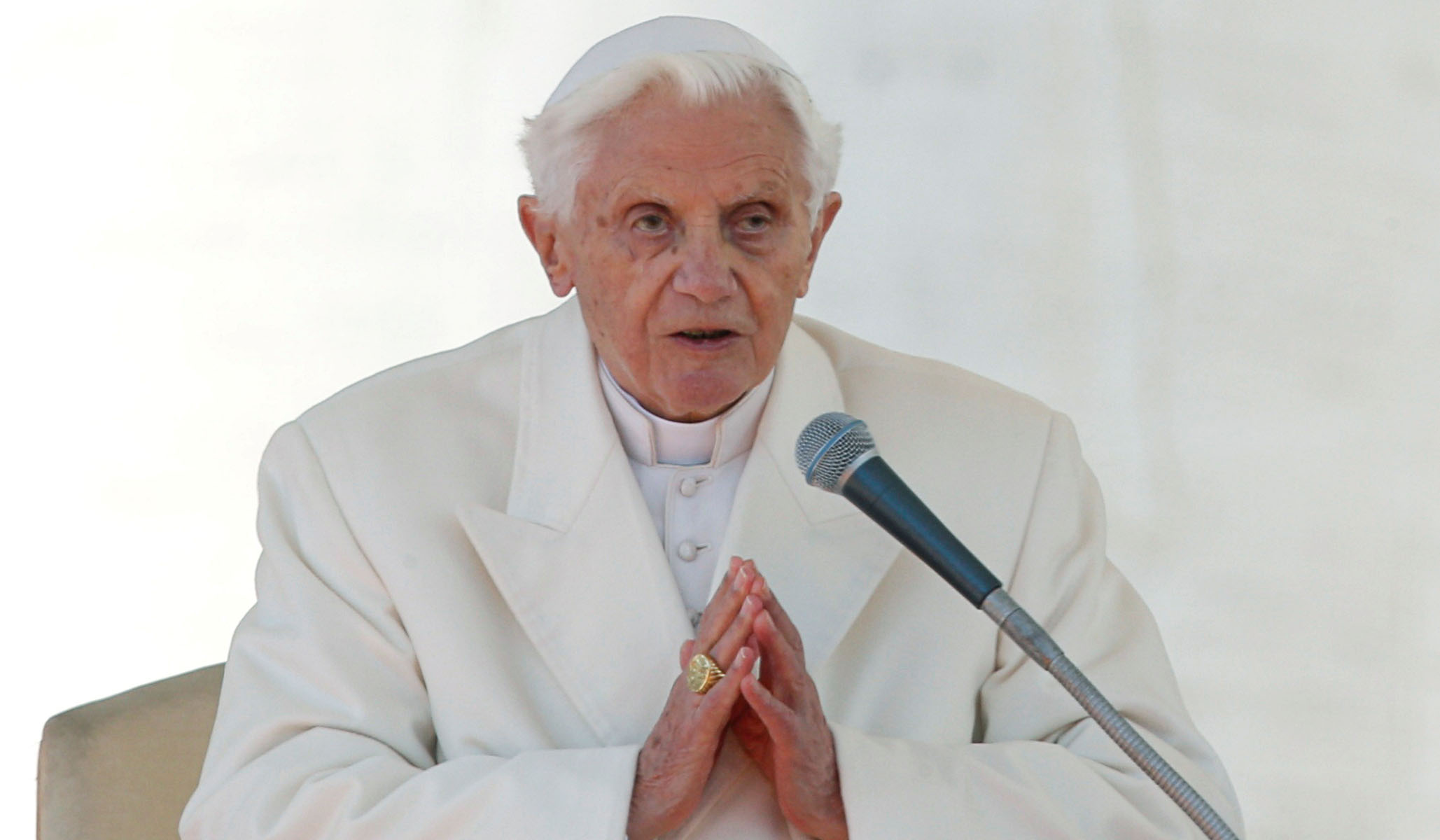 Pope Emeritus Benedict XVI has responded to allegations and evidence that as bishop of Munich he reassigned a clergyman known to have committed sexual abuse of a minor. Along with documents attempting to confirm his story, Pope Benedict XVI admits that he was in error last year during an investigation in which he said he had not been present at a meeting in 1980. He was present, although the supplementary evidence he provides shows, according to his team, that the decision to reassign this priest was not made at this meeting, nor was the fact of his being guilty of sexual abuse known to then–archbishop Joseph Ratzinger at the time: "Amid the massive work of those days — the development of my position — an oversight occurred regarding my participation in the chancery meeting of 15 January 1980. This error, which regrettably was verified, was not intentionally willed and I hope may be excused." In other words, he maintains his innocence of having knowingly reassigned an abuser of minors.
Nevertheless, the letter rebutting the charge of misleading is full of the pope's reflections on shame and guilt, in light of the liturgy's call on believers to recall their "most grievous faults." Benedict XVI writes:
In all my meetings, especially during my many apostolic journeys, with victims of sexual abuse by priests, I have seen at first hand the effects of a most grievous fault. And I have come to understand that we ourselves are drawn into this grievous fault whenever we neglect it or fail to confront it with the necessary decisiveness and responsibility, as too often happened and continues to happen. As in those meetings, once again I can only express to all the victims of sexual abuse my profound shame, my deep sorrow and my heartfelt request for forgiveness. I have had great responsibilities in the Catholic Church. All the greater is my pain for the abuses and the errors that occurred in those different places during the time of my mandate. Each individual case of sexual abuse is appalling and irreparable. The victims of sexual abuse have my deepest sympathy, and I feel great sorrow for each individual case.
Benedict's letters have often had this personal, pleading quality that is unusual for a man of such stature, and such institutional authority. I imagine some people will be appalled that a man accused of such a grave oversight would speak so boldly about his expectation of God's mercy. He ends with what I take to be the most astonishing testimony of faith he has given as a theologian, bishop, pope, or pope emeritus:
Quite soon, I shall find myself before the final judge of my life. Even though, as I look back on my long life, I can have great reason for fear and trembling, I am nonetheless of good cheer, for I trust firmly that the Lord is not only the just judge, but also the friend and brother who himself has already suffered for my shortcomings, and is thus also my advocate, my 'Paraclete.' In light of the hour of judgment, the grace of being a Christian becomes all the more clear to me. It grants me knowledge, and indeed friendship, with the judge of my life, and thus allows me to pass confidently through the dark door of death. In this regard, I am constantly reminded of what John tells us at the beginning of the Apocalypse: he sees the Son of Man in all his grandeur and falls at his feet as though dead. Yet he, placing his right hand on him, says to him: "Do not be afraid! It is I . . ." (cf. Rev 1:12-17).
https://www.nationalreview.com/corner/relying-on-gods-mercy/