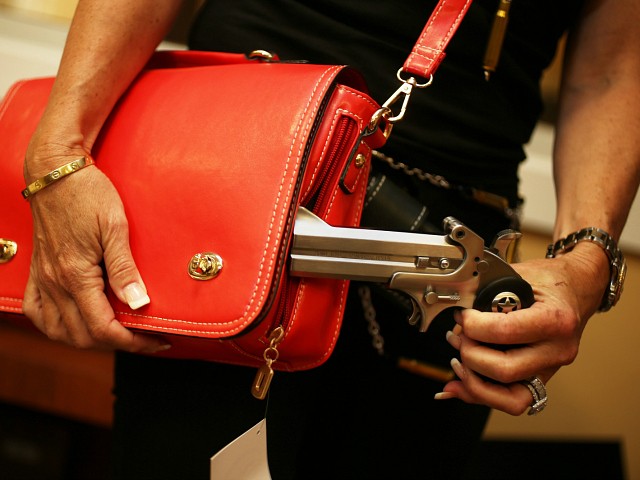 Real estate agents are increasingly carrying handguns with them on the job for self-defense.
The representatives are often in isolated properties with people they do not know, and that means their safety is in their own hands.
WJLA reports that a 2018 National Association of Realtors (NAR) report shows 33 percent of agents experienced something on the job that "made them fear for their safety." Another five percent of agents said they had actually been victims of crime while on the job.
NAR president John Smaby noted, "We many times meet people in places that could put ourselves in peril."
As a result of these dangers, agents are arming up for self-defense, with NAR reporting that one out of six agents are already armed.
Scott Smith is an agent who carries concealed. He said, "People think realtors have a lot of money, that they are rolling in the dough, so people automatically think – 'there's an easy target.'" Smith refuses to be the easy target.
AWR Hawkins is an award-winning Second Amendment columnist for Breitbart News and the writer/curator of Down Range with AWR Hawkins, a weekly newsletter focused on all things Second Amendment, also for Breitbart News. He is the political analyst for Armed American Radio. Follow him on Twitter: @AWRHawkins. Reach him directly at awrhawkins@breitbart.com. Sign up to get Down Range at breitbart.com/downrange.
http://feedproxy.google.com/~r/breitbart/~3/xjo9z18av68/