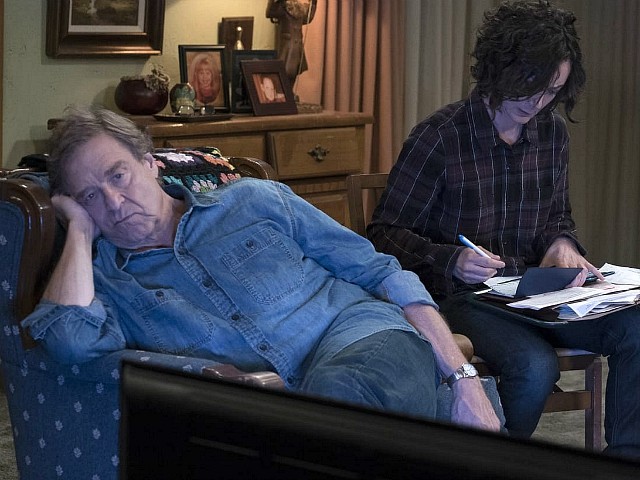 The Conners lost 26 percent of its already anemic audience when compared to last week, reports Deadline.
The Roseanne Barr-less spin-off nosedived to just 7.9 million viewers and a rating of 1.7 with adults in the advertiser-coveted age range of 18-49. That demo dip was a full 29 percent, when compared to last week.
Apologists might attempt to blame the ratings collapse on competition from the World Series, but as the far-left Entertainment Weekly points out, other Tuesday night shows held on to their audience from last week. CBS and CW shows did not dip at all. NBC's The Voice and This Is Us only lost a tenth of a point, while New Amsterdam actually saw a ratings increase.
The Conners also lost its first place Tuesday night crown to This Is Us.
Last season, when Barr was still on the program, Roseanne only dipped 16 percent in its second week and 25 percent in the demo.
The premiere of The Conners last week was already down 35 percent from the previous season's average, which was 13.48 million viewers.
With just 7.9 million viewers for week two of The Conners, that is a 42 percent dip when compared to last season's average.
Follow John Nolte on Twitter @NolteNC. Follow his Facebook Page here.
http://feedproxy.google.com/~r/breitbart/~3/dQ0gQ4w13zI/