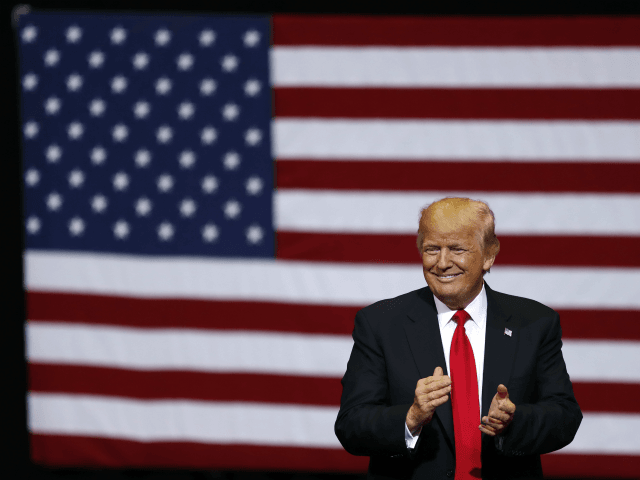 President Donald Trump is back at a 50 percent approval rating as the raging conflict over his Supreme Court nominee continues.
Rasmussen's daily tracking poll showed that 50 percent of likely U.S. voters approved of President Trump's job performance on Thursday. Forty-nine percent disapproved.
Trump has not reached a 50 percent rating in the Rasmussen poll since August 2018. In May, he earned a 51 percent approval rating.
Rasmussen's daily tracking results are collected via telephone surveys of 500 likely voters per night and reported on a three-day rolling average basis and contacts likely voters with an online survey tool of randomly selected participants.
The margin of sampling error for the full sample of 1,500 Likely Voters is +/- 2.5 percentage points.
http://feedproxy.google.com/~r/breitbart/~3/NryCIh-KliI/