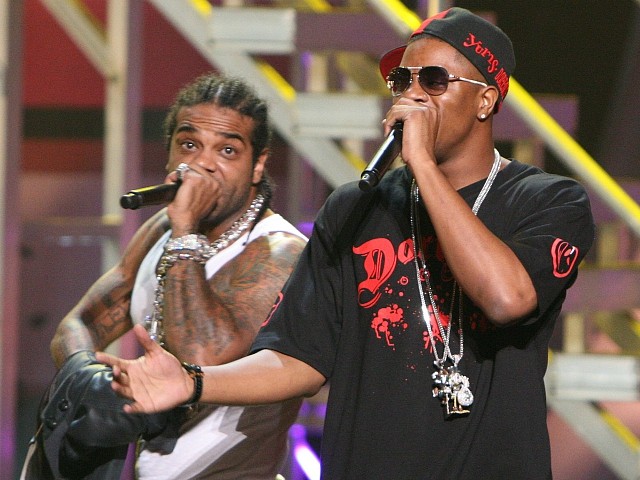 Rappers Cam'ron and Jim Jones, known from their hip-hop group The Diplomats, reportedly angered veterans after wearing what appeared to be military medals during a show in New York City.
The performance took place at the Apollo Theatre ahead of the release of their first album in 14 years, with their offending costumes featuring a range of military medals and ribbons.
According to Page Six, many veterans were left "unamused" by the act.
"I get performance art, and if you want to wear camo or a [costume] uniform, I have no problem," one insider told the paper. "But if you're wearing medals and ribbons, it's crossing a line."
Video of the performance emerged online over the weekend. Cam'ron and Jim Jones can be seen wearing the offending apparel.
The incident is not the first controversy to follow the group on their current tour. Last week, it emerged that Cam'ron called fellow rapper Kanye West an "Uncle Tom" in their new album's first song 'Intro: Stay Down.' The racially charged attack was most likely a reference to West's outspoken support for President Donald Trump, who he has described as both a "friend" and a "brother."
Follow Ben Kew on Facebook, Twitter at @ben_kew, or email him at bkew@breitbart.com.
http://feedproxy.google.com/~r/breitbart/~3/LNaHILFCe7k/