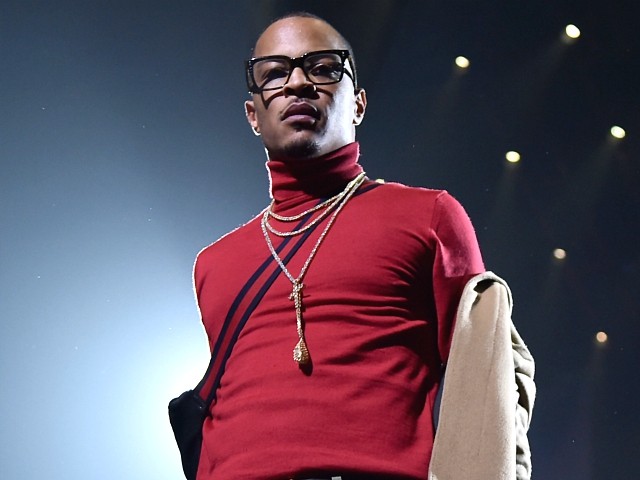 Rapper T.I. tore into President Donald Trump in an interview with BET released Tuesday, referring to the commander-in-chief as a "madman," who has denigrated the presidency and turned the United States into a laughingstock on the world stage.
"The fact that people think the color of there skin makes them a better person and more qualified and more eligible for opportunities," T.I. began when asked for his thoughts on President Trump. "We can't continue to call ourselves the greatest nation in the world if we continue to behave this way."
T.I. then lamented how the U.S. has purportedly become a laughingstock around the world under the leadership of President Trump. "On the world stage, it's a joke," the rapper continued. "How could you put the most prestigious office to be held in the free world? How could you let that fall into the hands of a madman?"
T.I., whose real name is Clifford Joseph Harris Jr., drew ire after releasing a music video in October featuring first lady Melania Trump as a nude stripper dancing inside a replica of the Oval Office.
As Breitbart News's Warner Todd Huston reported on the video:
The not safe for work clip features T.I. hanging around in the Oval Office after the president is seen flying off on Marine One. The rapper then sits behind the Resolute Desk smoking a cigar as a woman who looks like Melania Trump comes in wearing that famous "I Really Don't Care, Do U?" coat.
Stephanie Grisham, a spokeswoman for First Lady Melania Trump, blasted the video on Twitter, branding it as "disgusting," while calling for a boycott of T.I.
How is this acceptable? #disgusting #boycottT.I. @Tip https://t.co/HvnFahfsVK

— Stephanie Grisham (@StephGrisham45) October 13, 2018
The Ant-man and the Wasp star has not been heavily critical of President Trump, but has also taken aim at fellow rappers who embrace the administration and its America First policies.
In October, the "Front Back" lyricist called out called Kanye West's meeting with President Trump Oval Office "shameful."
"From what I can gather… This is the most repulsive, disgraceful, Embarrassing act of desperation & auctioning off of one's soul to gain power I've ever seen," he wrote in an Instagram post.
The rapper faces trial in February for charges of public drunkenness and disorderly conduct related to his May arrest.
http://feedproxy.google.com/~r/breitbart/~3/Qq40a5D_2x8/