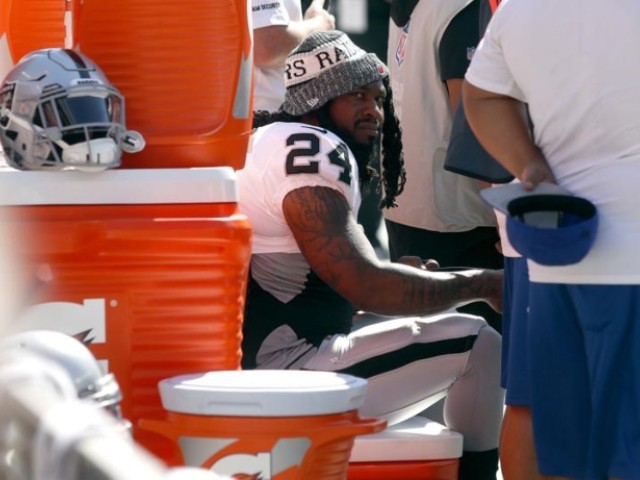 Oakland Raiders running back Marshawn Lynch sat on a cooler for the national anthem, while Denver receiver Demaryius Thomas and linebacker Brandon Marshall went inside the tunnel.
Lynch rode a stationary bike just before the anthem before taking a seat behind the bench. He was surrounded by team personnel.
Elsewhere, Marquise Goodwin of the 49ers, who was out of uniform because of injury, raised a fist during the anthem before San Francisco's game against Detroit.
http://feedproxy.google.com/~r/breitbart/~3/da2-IMPWCP4/