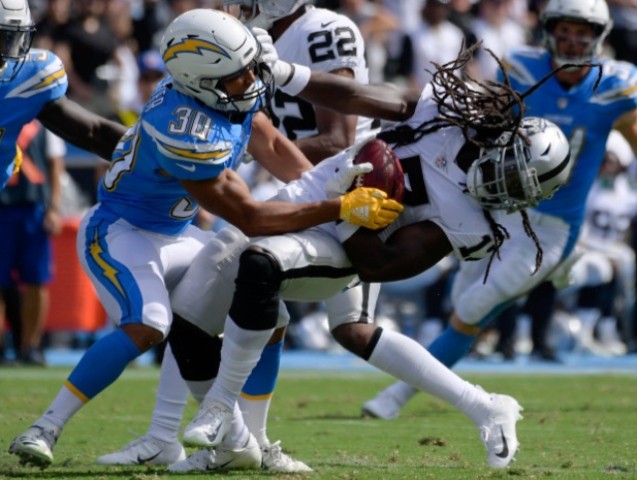 The Chargers may not have many fans, but the few they have seem perfectly willing to throw down for their team.
Proof of that was on display Sunday when, during the course of the Chargers 26-10 victory over the Raiders, a fight broke out in the stands:
While it may come as a surprise to see the relatively small number of Chargers fans energized enough to fight. With Raiders fans, there's no real surprise about any of this.
Follow Dylan Gwinn on Twitter @themightygwinn
http://feedproxy.google.com/~r/breitbart/~3/dcvJTVZlXjk/