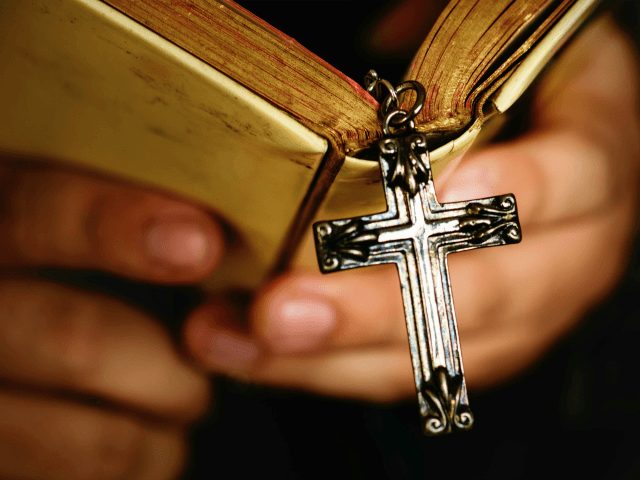 Paul Johnson set fire to a Methodist church and a Sikh gurdwara in Scotland because he had "issues" with religion and wanted to make a "political statement", a court has heard.
The unemployed 49-year-old admitted to two counts of wilful fire-raising aggravated by religious prejudices at Edinburgh High Court on Thursday, reports the Daily Record.
Johnson had set fire to the doors of the Methodist Church and the Guru Nanak temple in the Scottish capital in the early hours of August the 28th, 2018, and admitted to involvement when questioned by police on the 30th.
"The accused was asked as to his motivation for the fires and stated that he was looking to make a political statement, but would not provide further details," advocate depute Alan Cameron said.
"When asked whether this was religiously motivated he stated that he has no issue with any particular religion but his issues are with religion and God in general."
"The accused was asked what his intention was by setting fire to the building and he stated that he wanted to watch them burn down," Mr Cameron added.
A man pled guilty to setting fires in a gurdwara (Sikh house of worship) and a church in Edinburgh, Scotland, admitting he was "aggravated by religious prejudice…" via @edinburghpaper https://t.co/RkH1Egp42y

— Sikh Coalition (@sikh_coalition) October 18, 2018
The court heard that Johnson had bought the petrol and jerry can the day before the attack, on the 27th, and had planned the attack on the Christian church.
He walked up to Methodist Church in the Leith area of Edinburgh just after midnight, poured petrol on the doors, and applied a flame to it.
CCTV caught Johnson attempting the same outside of the gurdwara in the Sheriff Brae area of the city at 12:38am. While Johnson claimed that that attack was not premeditated, he did attempt several times to ignite the pile of papers doused in petrol set at the temple's door before it took hold and he fled.
The fire at the gurdwara had risked injury to life, as the temple priest Harbhajan Singh, his wife, and child were sleeping in the living quarters in the building.
It was not until 5am when a parishioner arrived for early morning prayer that he noticed a fire had been set and had taken hold. He alerted Mr Singh with whom he attempted to extinguish the flames before fire services arrived.
English Catholic Church Desecrated in 'Satanist' Attack for Second Time https://t.co/LHsX3P7Bqo

— Breitbart London (@BreitbartLondon) March 30, 2018
Some two hours later, a caretaker at the Methodist church arrived and, noticing the scorch marks to the door, called police.
Johnson, who has previous convictions for culpable and reckless conduct in 2017, has been remanded in custody and will be sentenced on November 15th.
In May, Breitbart London reported that St Mary's Catholic Church in Great Yarmouth, England, had been desecrated by satanists for the second time in four months after a man was caught on CCTV setting small fires in the church and attempting to burn a sacred icon after removing it from the altar and replacing it with a satanic picture.
The church was rededicated in June after a 17-year-old male was arrested on suspicion of hate crime and criminal damage but was later released. However, no charges in the case have been brought.
http://feedproxy.google.com/~r/breitbart/~3/mJik49zy8Ko/