More than one hundred purported Yale Law students are on Capitol Hill Monday to protest President Donald Trump's Supreme Court Justice nominee, Judge Brett Kavanaugh, a Yale undergraduate and law school alumnus.
"Every senator that does not try to delay the confirmation hearing is an accomplice and is casting a vote of approval for the subjugation of women's bodies – our exploitation through rape," warned one female protester while occupying Senator Ben Sasse's (R-NE) office.
"I know there are many women in this room, not just me, who have been drunk as teenagers and have been exploited and can't remember the details – because that's how life works," she said, adding:
If Ben Sasse, if he does not try to stop this [he] is an accomplice and for the rest of his career will be held accountable by people like me who have many years of voting ahead of us.
Hundreds of activists are in the nation's Capitol this week to urge senators to vote "no" on Kavanaugh's confirmation in the wake of recent sexual misconduct allegations.
Lining the halls of congressional office buildings, many protesters share personal stories of sexual assault unrelated to the accusations against Trump's nominee.
"As a woman at Yale Law School, I do not know a single woman who has not been a victim of sexual harassment," another female protester explained.
Watch:
"I don't know a single woman who has not ever known what it is like to be fearful for her safety and health," she continued.
And I think its extremely important that we have this hearing and tell women, and people of color, and minorities, and marginalized groups that we care about them because when Anita Hill was coming forward, that is not what the Senate told us.

What the Senate told women, what the Senate told people of color was, 'we don't care, and what's more important is the power and the privilege of a few extremely wealthy and powerful white men'.
"The one hundred and fifty of us that came down and the many more that are sitting in at Yale Law School confirm that Yale Law School does not unequivocally support Brett Kavanaugh."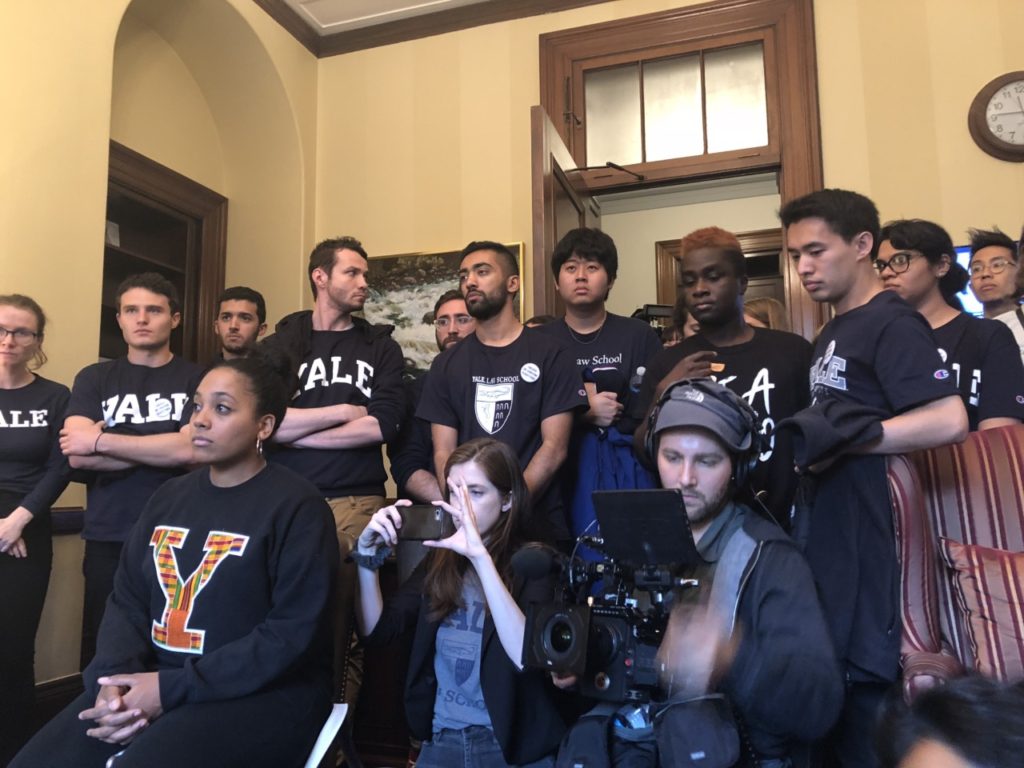 Purported Yale Law students occupy Senator Ben Sasse's Washington office. (Matthew Perdie / Breitbart News)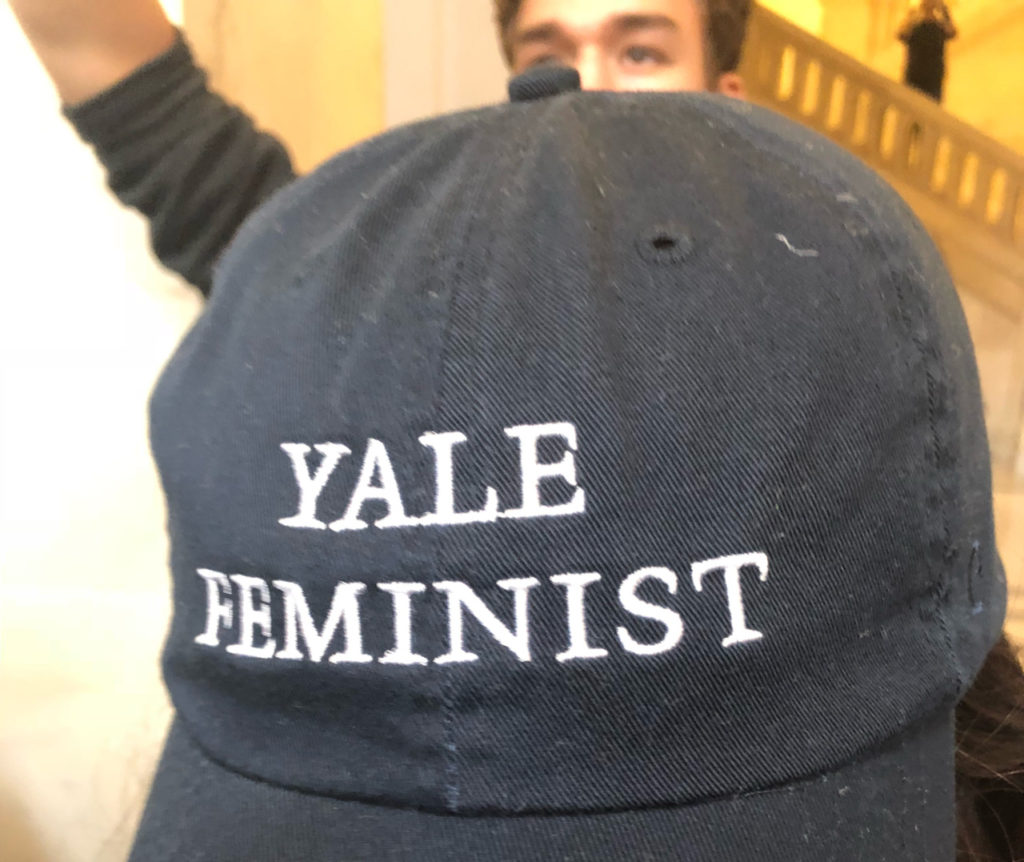 An anti-Kavanaugh protester's hat on Capitol Hill. (Matthew Perdie / Breitbart News)
As of Monday afternoon, more than 750 women who graduated from Yale University have signed an open letter in support of Deborah Ramirez, the second woman who has made allegations of sexual misconduct against Kavanaugh.
"We are coming forward as women of Yale because we have a shared experience of the environment that shaped not only Judge Kavanaugh's life and career, but our own," the open letter posted on Medium states.
Breitbart News' Matthew Perdie contributed to this article.
Amanda House is Breitbart News' Deputy Political Editor. You can follow her on Twitter at @AmandaLeeHouse and Instagram. 
http://feedproxy.google.com/~r/breitbart/~3/95WoaG5xaUI/