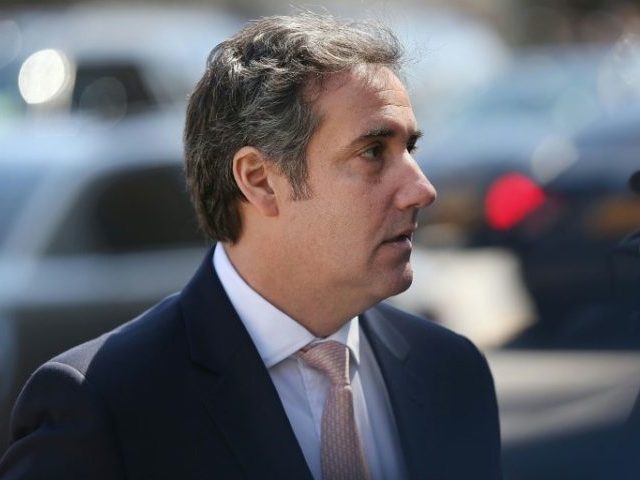 NEW YORK — The nearly 40-page sentencing memo from New York prosecutors claiming that President Trump directed his former attorney, Michael Cohen, to make hush payments to two women that allegedly violated election law presents no actual evidence beyond Cohen's own characterizations.
The memo itself, however, paints Cohen as a deceiver who willingly repeatedly lied, and who possesses a fleeting sense of wrongdoing, little remorse and a tendency to place blame on others.
The memo laments how the Court "had to press Cohen to acknowledge that he understood he was lying to a bank."
It charges that Cohen's "consciousness of wrongdoing is fleeting, that his remorse is minimal, and that his instinct to blame others is strong.  While he has legally accepted responsibility, the Court should consider at sentencing these transparent efforts at minimizing Cohen's false statements and criminal conduct."
While rendering Cohen untrustworthy, the sentencing memo relies on Cohen's own characterizations to charge that he "acted in coordination and at the direction of" an unnamed "Individual-1", clearly referring to Trump, to pay off two women who claimed that they had previous sexual encounters with Trump.
At issue is a $130,000 payment to porn star Stormy Daniels, which prosecutors argue violated campaign finance law restricting donations to no more than $2,700.  Prosecutors say that a separate $150,000 payment allegedly coordinated by Cohen via American Media Inc. to keep former Playboy model Karen McDougal from going public also constituted an illegal corporate donation.
Specific criminal intent is important to establish for successful prosecution of a campaign finance violation, as the Justice Department documents.  The sentencing memo repeatedly portrays Cohen as seeking to influence the election, minimizing the possibility that any payments may have been made as a private matter with the intended goal of sparing Trump personal embarrassment.
The document outright accuses Cohen of "seeking to criminally influence the Presidential election."
The memo continues:
Cohen's commission of two campaign finance crimes on the eve of the 2016 election for President of the United States struck a blow to one of the core goals of the federal campaign finance laws: transparency.  While many Americans who desired a particular outcome to the election knocked on doors, toiled at phone banks, or found any number of other legal ways to make their voices heard, Cohen sought to influence the election from the shadows.  He did so by orchestrating secret and illegal payments to silence two women who otherwise would have made public their alleged extramarital affairs with Individual-1.  In the process, Cohen deceived the voting public by hiding alleged facts that he believed would have had a substantial effect on the election
Later on, the memo concedes that "after making the payment to the second woman, and after Individual-1 was elected President, Cohen privately bragged to friends and reporters, including in recorded conversations, that he had made the payment to spare Individual-1 from damaging press and embarrassment."
Aaron Klein is Breitbart's Jerusalem bureau chief and senior investigative reporter. He is a New York Times bestselling author and hosts the popular weekend talk radio program, "Aaron Klein Investigative Radio." Follow him on Twitter @AaronKleinShow. Follow him on Facebook.
Joshua Klein contributed research to this article.
http://feedproxy.google.com/~r/breitbart/~3/7MBV3rJWw0M/