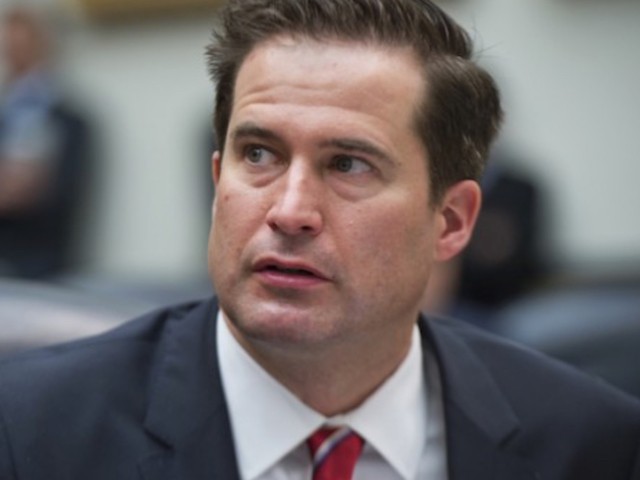 Supporters of House Minority Leader Nancy Pelosi (D-CA) accused Rep. Seth Moulton (D-MA) on Monday evening of "ageism" and "sexism" while protesting his town hall event.
Moulton, whose anti-Pelosi faction has yet to find a candidate willing to challenge Pelosi, has been one of the most vocal critics against Pelosi. About 30 of the estimated 150 people who attended Moulton's town hall supported Pelosi, according to the Boston Herald.
According to the Washington Post, many of the pro-Pelosi protesters "saw sexism and ageism in the push to out Pelosi."
"I almost feel like I'm targeted — I'm old and I'm a woman," Lynda Christian, 80, reportedly said, according to the Post. "Nancy Pelosi, I don't know her, but she's done a fantastic job."
Isa Leshko, from the "Concerned Democratic Constituents in Massachusetts's 6th District" group, reportedly accused Moulton of trying to "court Trump voters as a way of increasing his" state-level profile.
"It really breaks my heart to see him go down this path because I thought he had the potential to be a progressive leader," Leshko reportedly said, according to the Herald. "But what's clear is he is willing to try to court Trump voters as a way of increasing his state level or national profile and sacrificing what's good for the Democratic party and what's good for the country to pursue this agenda to go for higher office."
Another protester, according to the Herald, said she was "angry that white men want to take" Pelosi's Speakership "away from her" when "she's the only qualified candidate."
Moulton was one of 16 Democrats who signed a letter committing not to vote for Pelosi on the House floor, and the Massachusetts Democrat reportedly claimed he was opposing Pelosi because "the American people cried out change in this election" and Democrats "need a new generation of leadership."
http://feedproxy.google.com/~r/breitbart/~3/vv7LIqPkbWs/