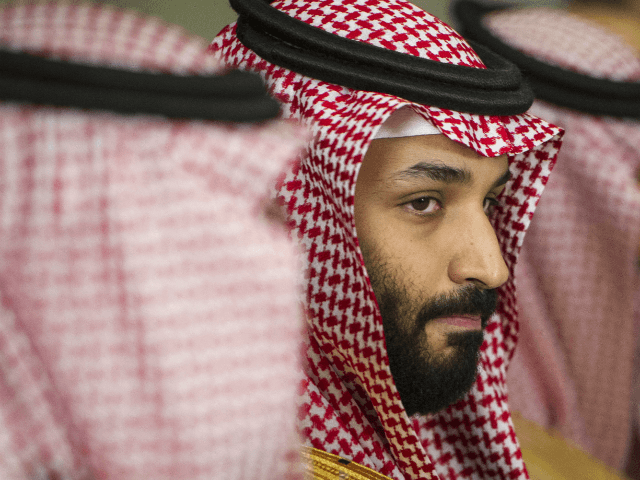 Ibrahim Karagül, editor-in-chief of Turkey's
Yeni Safak
,
a paper enthusiastically supportive of President Recep Tayyip Erdogan, on Saturday called for Saudi Crown Prince Mohammed bin Salman to be "dethroned immediately."
Karagül added that ally Crown Prince Mohammed bin Zayed of Abu Dhabi should be "exiled" from the Middle East, both for their roles in the death of journalist Jamal Khashoggi.
Yeni Safak is generally a reliable, if overheated, indicator of the Turkish ruling party's thinking. If that is the case here, relations between Turkey, most of the Gulf Cooperation Council members, and the United States are about to deteriorate significantly.
Karagül's column offers the white-lightning distillation of the case for using Khashoggi as a political club against Saudi Arabia, its Gulf allies, and the Trump administration. His tirade does not pause for a moment to reflect on how many journalists his own beloved Erdogan administration has imprisoned and brutalized. He credits every lurid rumor floating through Turkish media about Khashoggi suffering torture, dismemberment, and dissolution in acid after he entered the Saudi consulate in Istanbul on October 2.
Karagül needed only two paragraphs to loop Abu Dhabi's crown prince into Khashoggi's death:
The Jamal Khashoggi murder is no longer just a criminal case. How the murder was committed, what was done, how it was set up, who participated or played a role, Khashoggi's identity or his political side, the evidence to be obtained and the legal procedure that may arise henceforth have become matters of secondary importance.

Of course, we are not trivializing these. A journalist or a person is killed and his body is dismembered as soon as he enters his own consulate. This is conducted by executors directly linked to a country's administration. They want to hide the atrocity, but when that cannot be done and audio recordings of the atrocity surface, Saudi Crown Prince Mohammed bin Salman and Crown Prince of Abu Dhabi Mohammed bin Zayed start becoming inclined to blame the crime on the executors to save themselves. But the world is shaking and the Saudi administration is left under the ruins.

We are facing the most critical assassination and murder case of the intelligence operations in our region over the last decade. But the international sensitivity that has emerged as a result of the murder has superseded even the murder. A "Khashoggi disintegration" or a "stance" is observed from the internal policies of almost all countries to their international relations.

The power relations, showdowns, and undercover plans in the region and international equilibrium are being exposed one by one. Unbelievable details are being revealed. Many snapshots related to the world of the "unknown but guessable" are now laid bare. Clashes beyond the visible world are being brought to the fore. We meet once again with the ruthless face of the international system.
Karagul never quite gets around to explaining what Crown Prince Zayed had to do with Khashoggi's death, instead fusing him at the hip with the Saudi crown prince to accuse "Salman and Zayed" of plotting to "destroy the whole region," lay the groundwork for war with Iran, and work with terrorists to "eliminate all of Turkey's opportunities to intervene in this regional chaos." Their ultimate goal, in his view, is to overthrow Erdogan at the behest of Western powers.
Karagül accuses Zayed of pulling all the strings, using Crown Prince bin Salman as a puppet to destroy Saudi Arabia and deprive Turkey of a regional ally. At the very end of his tirade, he introduces a pair of celebrity guest conspirators: "Israeli and Egyptian intelligence."
As for U.S. President Donald Trump, Karagül alternately accuses him of carrying water for the Saudis because they spend so much money on American weapons and plotting to knock over the Saudi monarchy so he can "seize hundreds and billions of dollars of Saudi assets in the U.S. market."
"Selling weapons and overnight buildups aside, the Trump administration is using even the Khashoggi murder seize this Saudi Arabia's hundreds of billions of dollars," Karagül charges, leaving one to wonder whether Trump's nefarious plan involves helping the Saudis cover up Khashoggi's murder so they can keep buying American weapons or wrapping Khashoggi around the Saudi neck so he can steal their assets. Presumably, Crown Prince Mohammed bin Zayed of Abu Dhabi could clear all this up if he would agree to explain the conspiracy in detail to a perceptive interviewer such as Ibrahim Karagül.
Abu Dhabi earned the wrath of Erdogan and his supporters by lumping Turkey in with Iran, Syria, and (gasp!) Israel as threats to regional stability. The UAE has been particularly critical of Turkey's campaign against Kurdish forces in Syria. Erdogan and his supporters sometimes accuse the UAE of working with exiled cleric Fethullah Gülen to oust Erdogan in a 2016 coup attempt.
In March, Karagül penned a feverish column accusing the United Arab Emirates of conspiring with Saudi Arabia, the United States, the United Kingdom, and Israel to invade Turkey, seize control of the holy cities of Mecca and Medina, and water down the faith of Middle Easterners by selling them the weak tea of "moderate Islam." He condemned Crown Prince Zayed as the "source of evil" and urged the Saudi crown prince to escape from his influence.
There are growing rumbles from the Turkish political establishment that Khashoggi's death will be a seismic event for relations between Ankara and Riyadh. The campaign of ghastly leaks pouring from anonymous Turkish officials to Western media obviously required the tacit approval of Erdogan, who routinely imprisons journalists for far less serious offenses than leaking information the government wishes to keep confidential.
Erdogan himself declared on Sunday that the details of Khashoggi's killing will soon be "revealed in full nakedness," possibly during an address he plans to deliver on Tuesday. The New York Times speculated Erdogan will seize the opportunity to damage Crown Prince Mohammed bin Salman, "a cordial ally in public but a fierce rival in private."
The NYT saw the conflict as the latest battle in a slow-moving but cataclysmic political war that began during the 2011 "Arab Spring" protests:
Crown Prince Mohammed is the linchpin of a coalition of Middle Eastern states hostile to Mr. Erdogan and his Islamist allies. Mr. Erdogan has cast himself as a champion of the Arab Spring revolts and the election-minded Islamists who hoped to ride them to power.

By hinting that he might reveal details of Mr. Khashoggi's killing that could implicate the crown prince, Mr. Erdogan is sending tremors of anxiety through much of the far-flung coalition that has lined up with Saudi Arabia to crush the Islamists. The coalition ranges from the United Arab Emirates and Bahrain in the Persian Gulf to the strongmen in Egypt and eastern Libya.
Steven Cook of the Council on Foreign Relations suggested Erdogan balked at supporting the fictions Saudi Arabia deployed to cover up the Khashoggi killing, fearful that his own political base would see him as weak and foolish if he went along with it – a position he might even have been pushed into by the wild stories leaked to Turkish media by government officials. Erdogan may also relish the opportunity to posture as a defender of press freedom after stuffing Turkish prisons with dissident journalists.
The most cynical interpretation of Erdogan's position is that he is simply turning up the heat on the Saudis to raise the price of Turkish cooperation in controlling the damage from Khashoggi's murder. Turkey has economic problems which Saudi money would go a long way toward healing.
Erdogan might also want to create some distance between Saudi Arabia and the United Arab Emirates, since the latter is seen as a more implacable foe of the Muslim Brotherhood and Erdogan's own ambitions to become a major Islamic religious authority. Finally, the New York Times notes that Erdogan was a personal friend of Jamal Khashoggi, so his response to the crisis could be seen as restrained (or heartlessly cynical) given that he has avoided a public confrontation with the Saudi royals thus far.
http://feedproxy.google.com/~r/breitbart/~3/RskG92pCw28/