The First Step Act — dubbed "prison release" by conservatives and law enforcement officials — will reduce sentences for drug traffickers while immediately resulting in the release of 4,000 inmates.
On Tuesday, President Trump announced that he would sign the First Step Act legislation against the wishes of conservatives and the law enforcement community. The legislation has been a priority for Trump's daughter, Ivanka Trump, and her husband, Jared Kushner, as well as the GOP megadonor billionaire Koch brothers.
As Breitbart News has reported, the prison reform plan will cut the penalty for drug traffickers in at least half. Current law mandates a prison sentence of at least 20 years for a repeat fentanyl drug trafficker. The First Step Act automatically reduces that sentence by five years and further cuts the penalty through a number of changes which result in a seven year, ten month prison time. This is less than half of the time that the drug trafficker would have served under current law.
This sentencing reduction could apply to a repeat drug trafficker who trafficked more than 400 grams of fentanyl into the U.S., enough to kill 100,000 Americans.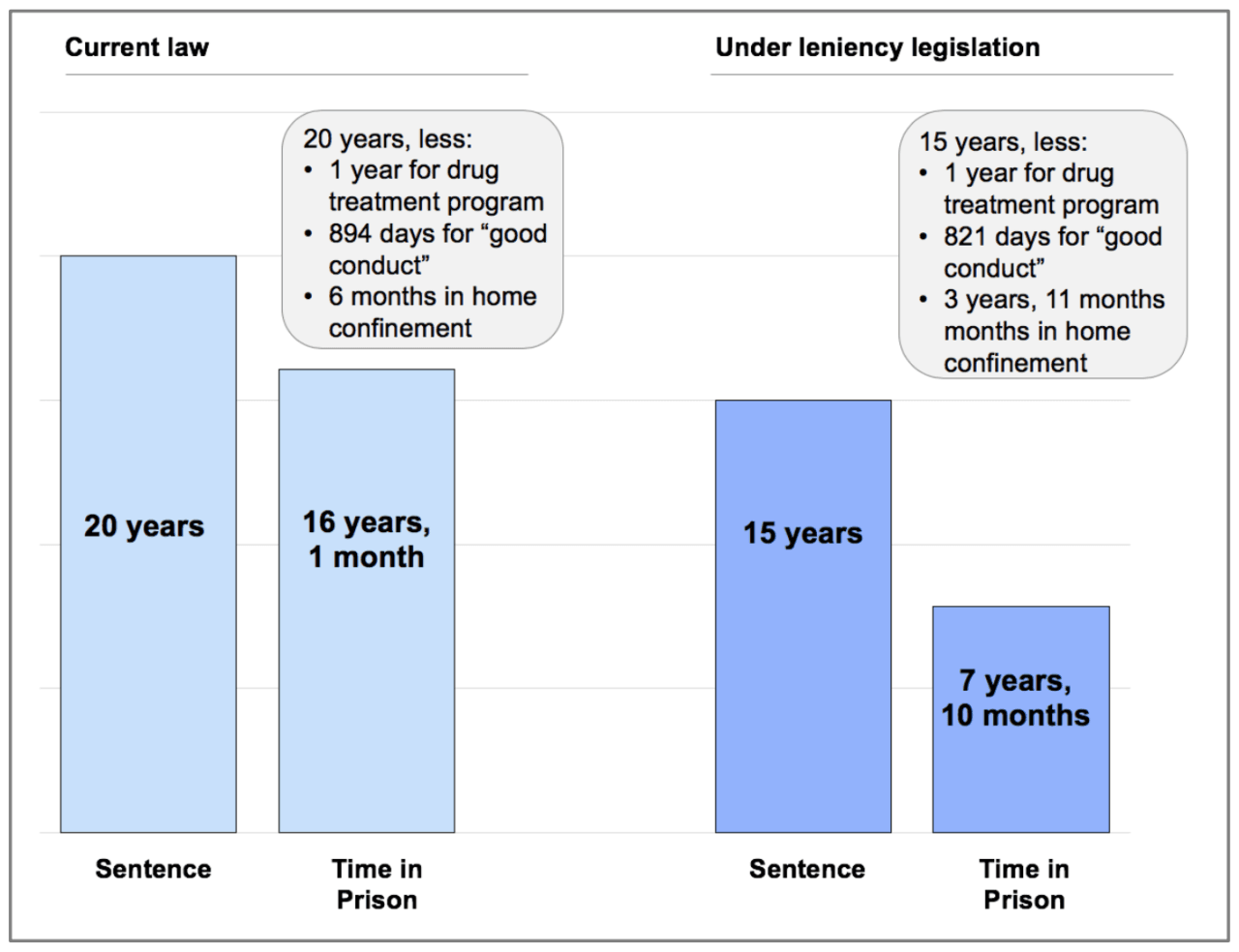 The First Step Act also will result in the immediate release of 4,000 felons from prisons, including convicted criminals with violent crime records and affiliations with gangs.
For heroin and fentanyl traffickers, the prison reform legislation allows them to earn early release from prison so long as they earn credits for participating in "productive activities." This portion of the legislation allows for drug traffickers to get an early prison release by joining recreational leagues.
Executives working for the billionaire GOP mega-donors, the Koch brothers — many of which have close ties to Vice President Mike Pence and former Legislative Affairs Director Marc Short — held meetings at the White House with Trump officials in May and were reportedly successful in convincing the president to back the plan, despite his "Law and Order" agenda.
http://feedproxy.google.com/~r/breitbart/~3/SQK0Aw1f7iQ/