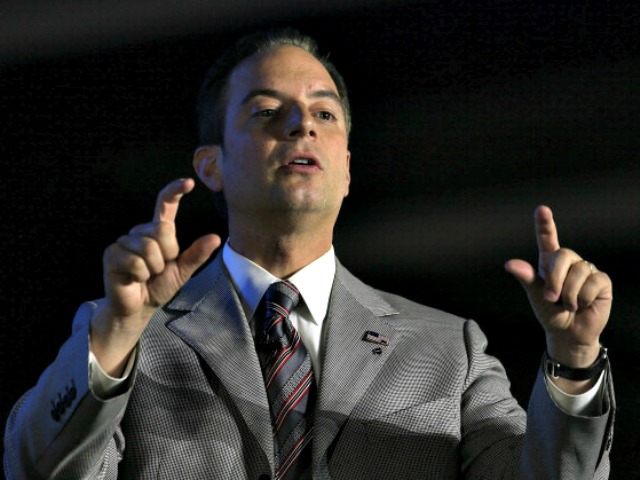 In an interview that aired Sunday on New York AM 970 radio with John Catsimatidis of "The Cats Roundtable," former White House chief of staff Reince Priebus weighed in on the upcoming 2018 midterms following Supreme Court Justice Brett Kavanaugh's confirmation.
Priebus told Catsimatidis that Kavanaugh's treatment during the confirmation process will provide GOP voters with some extra "juice" to get out and vote.
"Something incredible has happened over the last couple of weeks, and it's called the Kavanaugh effect on Republican voters," said Priebus.
He added, "Before Kavanaugh, Democrats were at a 10 [in enthusiasm] to defeat Trump. Republicans were at like a six. They were happy with the economy. They were happy with the wins that we had. But they weren't at the level they needed to be. Well, now they are at a 10. So, the effect is the Democrats didn't go above 10. They are at 10. And now, the Republicans are at a 10. And so you get the juice that you need to run the machinery."
Follow Trent Baker on Twitter @MagnifiTrent
http://feedproxy.google.com/~r/breitbart/~3/JC3kXRku39w/