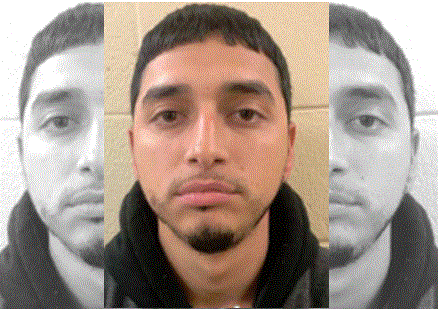 Tucson Sector Border Patrol agents apprehended a previously deported criminal alien after he re-entered the U.S. with a group of migrants. An Arizona court previously convicted the Mexican national for armed robbery.
Agents assigned to the Casa Grande Border Patrol Station observed signs that a group of migrants crossed the border east of the Lukeville Port of Entry. The agents began tracking the migrants by utilizing dirt bikes and other all-terrain vehicles, according to Tucson Sector officials.
The agents tracked the group for at least nine miles. The agents apprehended 10 migrants who were all illegally present in the U.S. They then arranged for transportation and biometric background investigations to search for histories of criminal convictions, immigration violations, or gang affiliation, officials stated.
During the records check, the agents identified one as a previously convicted felon. An Arizona court convicted 25-year-old Silvestre Verdugo-Valles, a Mexican national, for armed robbery with a deadly weapon in Phoenix, Border Patrol officials stated. The court sentenced the illegal immigrant to five years in state prison. Immigration officers deported the Mexican national upon completion of his prison term.
Officials said that Verdugo will now face new federal felony charges for illegal re-entry after removal for a felony conviction. If convicted, the Mexican national could spend up to 20 years in federal prison.
The remaining nine migrants will be processed for immigration violations.
Breitbart News reports extensively on previously deported sex offenders and other criminal aliens who are stopped by Border Patrol agents from successfully re-entering the United States.
Bob Price serves as associate editor and senior political news contributor for the Breitbart Border team. He is an original member of the Breitbart Texas team. Follow him on Twitter @BobPriceBBTX and Facebook.
http://feedproxy.google.com/~r/breitbart/~3/VLYlyBqyvGw/