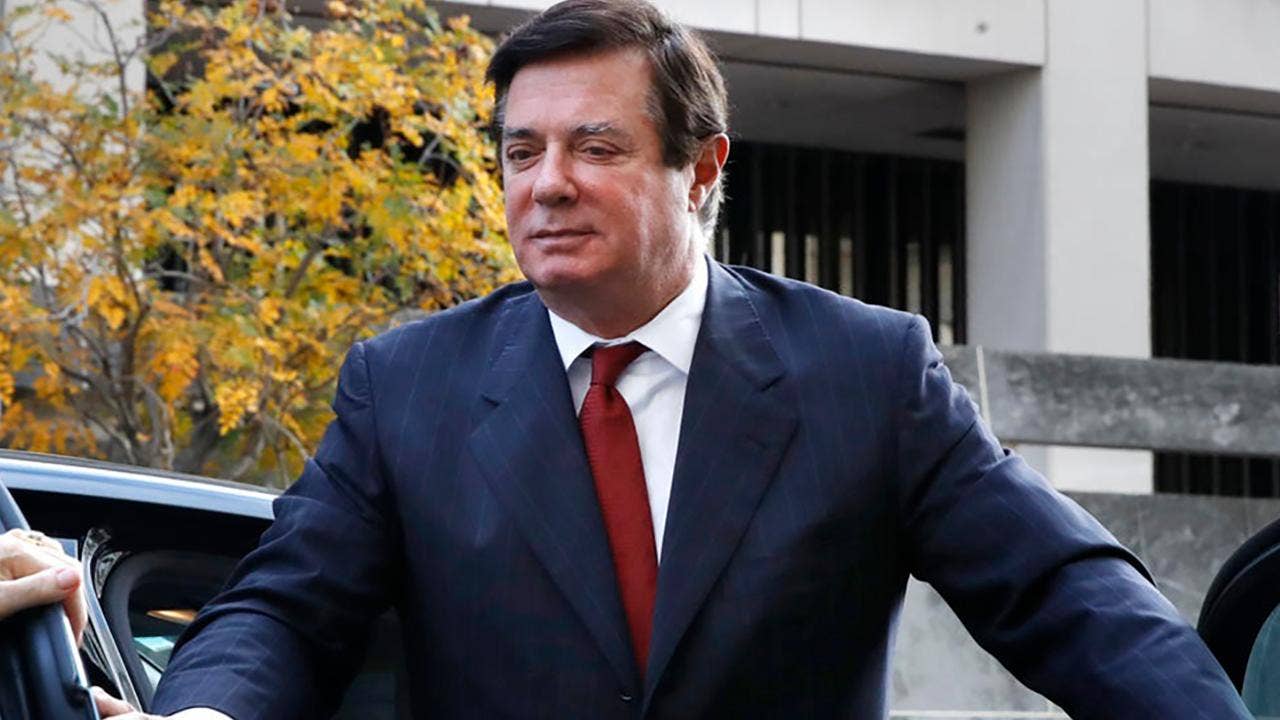 Former Trump campaign chairman Paul Manafort's plea deal with Special Counsel Robert Mueller's team is a sign that he has some "very helpful information" for the ongoing Russia probe, onetime Independent Counsel Ken Starr said Sunday.
And Norman Eisen, who served as White House Special Counsel for Ethics and Government Reform in the Obama administration, flatly predicted that President Trump wouldn't "survive" Manafort's testimony.
Manafort pleaded guilty in his Washington, D.C., trial on Friday and agreed to fully cooperate with federal officials looking into the possibility of illegal cooperation between President Trump's campaign and the Russian government, although none of Manafort's charges directly related to any alleged collusion.
Joined by Eisen, Starr told ABC's "This Week" that the news was a "very significant breakthrough."
"I think this is really good for the country," Starr, who led federal probes into former President Bill Clinton, told host Jon Karl, suggesting that the deal might help bring an end to the long-running Russia probe. "Let's get to the truth of the matter."
As part of the deal, Manafort has forfeited multiple bank accounts and several properties in New York. However, he will keep his properties in Florida and Virginia, where his family lives.
WATCH: GIULIANI SAYS MANAFORT PLEA 'IRRELEVANT' TO RUSSIA PROBE
"Given the seriousness of the charges that were awaiting him, he did the right thing," Starr said. "He did the smart thing."
In August, in a separate trial in Virginia, a federal jury found Manafort guilty on eight counts of federal tax and banking crimes. He is still awaiting sentencing in that case.
President Trump had praised Manafort for not accepting a plea agreement prior to that case, writing on Twitter in August that his former aide was a "brave man" who had "refused to 'break.'"
Eisen, the Obama ethics lawyer, said there is a possibility Manafort will lead prosecutors to Trump — which many observers, including the presiding judge in Manafort's Virginia trial, have said was the goal of prosecuting Manafort for tax and bank fraud in the first place.
"In our profession, those who defend and prosecute criminal matters, you only get a deal like this if you go up the chain," Eisen said. "Who is up the chain from Paul Manafort, who was the chair of the Trump campaign? Don Jr., [political consultant] Roger Stone, the campaign itself, and perhaps ultimately the president. … I think there's a substantial possibility that this evidence that Manafort is offering will implicate somebody up the chain."
Eisen called this week a "historic turning point" and a "new chapter" in the Russia probe.
EXPLAINER: HOW PAUL MANAFORT IS CONNECTED TO TRUMP, RUSSIA PROBE
Last month, President Trump's former lawyer and personal fixer Michael Cohen also pleaded guilty to federal charges, admitting to violating campaign finance laws by arranging hush money payments to adult film star Stormy Daniels and former Playboy model Karen McDougal "at the direction" of then-candidate Trump.
But legal experts were split on the significance of the plea, because campaign finance laws are notoriously murky, and Cohen's plea does not necessarily indicate that prosecutors could have successfully prosecuted a campaign finance case against Cohen or Trump. Cohen was also accused of violating numerous other banking and fraud laws, and could have pleaded guilty to the campaign finance charge to lighten his potential sentence, experts said.
And a former chairman for the Federal Election Commission has said that campaign finance laws are often an unfair lose-lose proposition for candidates, which is why they are often pursued as civil matters, rather than criminal ones.
"He's not going to survive Manafort's testimony. That's my prediction."

– Former Obama ethics lawyer Norman Eisen
MANAFORT JUDGE TAUNTS, TORMENTS MUELLER TEAM: 'TEARS IN YOUR EYES'
"Suppose Trump had used campaign funds to pay off these women," former FEC chairman Bradley Smith wrote in The Washington Post. "Does anyone much doubt that many of the same people now after Trump for using corporate funds, and not reporting them as campaign expenditures, would then be claiming that Trump had illegally diverted campaign funds to 'personal use?'"
But on Sunday, Eisen suggested that Manafort may be able to help Mueller show something more nefarious than technical violations of obscure campaign finance laws.
"For the first time we have somebody who was at the infamous Trump Tower meeting," Eisen siad. "We have his notes, he can explain his notes, he can talk about the run-up to the meeting, the afterwards."
Donald Trump Jr., his brother-in-law Jared Kushner, and Manafort were known to have attended the June 2016 meeting with Kremlin-linked attorney Natalia Veselnitskaya at Trump Tower — but the Trump team's version of the events that transpired has shifted repeatedly.
An initial July 2017 statement, dictated by President Trump and issued by Trump Jr. immediately after the meeting came to light, read in part: "We primarily discussed a program about the adoption of Russian children that was active and popular with American families years ago." The statement made no mention of Trump officials seeking damaging information on Hillary Clinton.
At first, Trump officials denied that the president had dictated the statement. But Trump's lawyers have since acknowledged in a letter to Mueller that the president "dictated a short but accurate response" to initial reports of the meeting.
Trump has repeated, however, his previous claims that he did not know in advance about the meeting — backing up Trump Jr., who told the Senate Judiciary Committee the same thing in September 2017 and would face potential criminal liability if he were lying.
"He's not going to survive Manafort's testimony," Eisen said, referring to Trump. 
Fox News' Alex Pappas contributed to this report.
http://feeds.foxnews.com/~r/foxnews/politics/~3/mtg39-Yo06o/president-trump-not-going-to-survive-testimony-by-paul-manafort-former-obama-ethics-czar-predicts.html