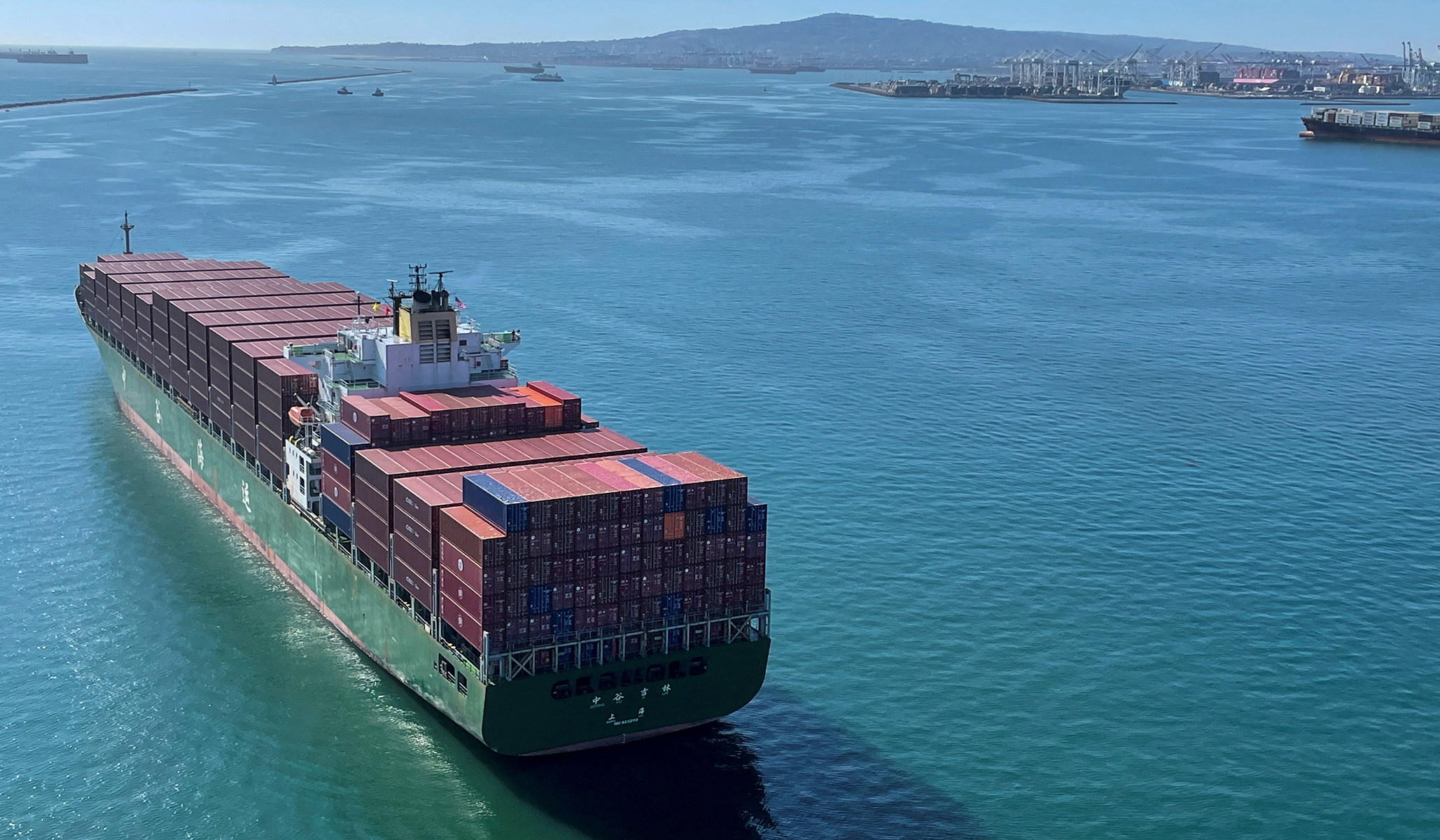 FreightWaves asks the question we've all been wondering — or at least, I've been wondering: "Has the ship gridlock off ports finally peaked?"
For the first time in a while, the line of ships waiting for berths at Los Angeles/Long Beach has seen a steep decline. Since peaking at 109 ships on January 9, it was at 78 ships yesterday, according to the Marine Exchange of Southern California's official tally.
That's still 160 percent higher than last year at this time, and it's about the same as November of last year. Ordinarily, pre-pandemic, a line of ten to 20 ships waiting for berths was considered heavy congestion. Port congestion is still very much a problem, even with the recent decline.
The time of year matters a lot as well. From the FreightWaves article:
Whether due to seasonality or other factors, the recent pattern of ships waiting off Southern California has mirrored what happened the year before. The backlog grew throughout the fall, peaked around year-end, then began declining in the first few months of the year. In 2021, the queue numbers fell from February until the third week in June, then began climbing again.
As I wrote last week, it's nonstop peak season for supply chains. Clearing a line of 78 ships is still going to take a long time, especially with projections showing that the normal slowdown for the Lunar New Year will not be very significant this year. We'll be winding up for the next ordinary peak season in the next few months.
While the line of ships is getting shorter, other congestion indicators are not improving much, the FreightWaves article says. The Global Supply Chain Pressure Index, an aggregate of 27 variables produced by the New York Federal Reserve, has barely declined and is still 4.246 standard deviations above average. Flexport's Ocean Timeliness Indicator for transpacific eastbound freight remains high as well, with 110 days between freight leaving an Asian factory and it leaving an American port.
Container prices are set on a global market, which means they represent the consolidation of many bits of information from all around the world into one market price. Prices haven't come down, with the Freightos Baltic Index prices for both Asia–West Coast shipping and Asia–East Coast shipping remaining stable compared with last week. Stable is better than increasing, but they are still around 200 percent higher than they were last year.
Looming in the background are labor negotiations with the International Longshore and Warehouse Union, which could slow dock work if the union doesn't get what it wants. Plus, the price of fuel for container ships is spiking. It's up 55 percent since last year and will likely reach a record high in the coming weeks.
Maersk, the Danish ocean carrier that's the second-largest in the world, said it doesn't see the situation beginning to improve until June at the earliest. In an appearance on CNN today, CEO Søren Skou said, "I wish I could say that things are getting better, but right now there's nothing in the numbers to suggest so."
Time will tell whether the decline in ships waiting for berths will continue, and we've been duped on this issue before due to changes in counting methods. But as of right now, it seems that port congestion is reaching something of a plateau. That plateau is at a very high level, and it's no cause for celebration.
https://www.nationalreview.com/corner/possible-port-congestion-plateau/