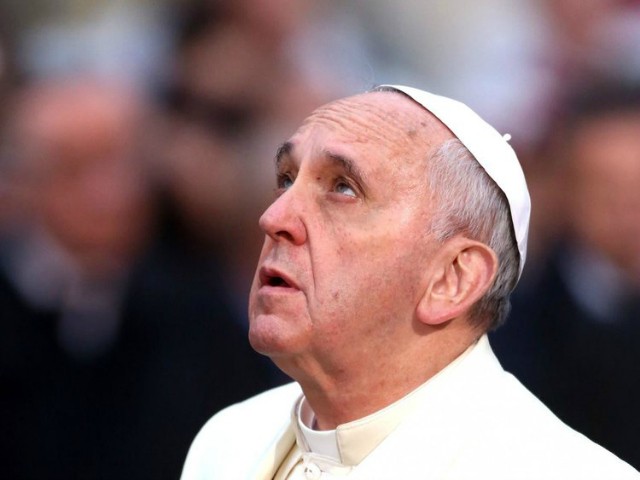 Pope Francis has written a telegram expressing his condolences for the death of former U.S. President George H.W. Bush and promising prayers for the Bush family.
"Saddened to learn of the death of former President George H. W. Bush, His Holiness Pope Francis offers heartfelt condolences and the assurance of his prayers to all the Bush family," reads the telegram made public by the Vatican on December 5.
"Commending President Bush's soul to the merciful love of Almighty God, His Holiness invokes upon all who mourn his passing the divine blessings of strength and peace," it says.
The telegram was sent by the Vatican secretary of state, Cardinal Pietro Parolin, to the president of the U.S. Conference of Catholic Bishops, Cardinal Daniel N. DiNardo, the archbishop of Galveston-Houston.
For his part, Cardinal DiNardo issued a separate statement on December 3, assuring the Bush family of the prayers of the U.S. bishops.
"We join with people across the nation as we mourn the passing of President George H.W. Bush," the statement reads. "We remember with gratitude this great man who spent his life selflessly in service of his country. With an unwavering commitment to building bridges of peace and ensuring our nation's freedoms, he also inspired many as a devoted husband, father and family patriarch."
"On behalf of my brother bishops of the United States, we pray for the repose of the soul of our forty-first president as we remember a life well lived," it states.
"We also offer our deepest sympathy and prayers for his bereaved family and all those who mourn his passing. May you find peace and comfort in the consoling love of Jesus Christ," the text concludes.
Follow Thomas D. Williams on Twitter Follow @tdwilliamsrome
http://feedproxy.google.com/~r/breitbart/~3/cs_owOryG8A/