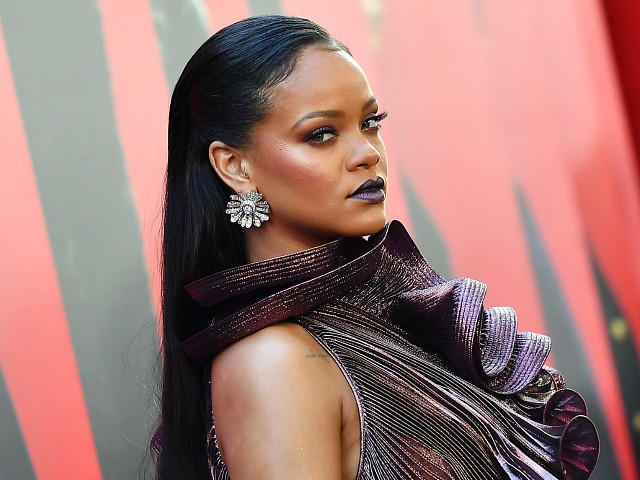 Grammy Award-winning singer Rihanna on Sunday afternoon announced her support for Democratic Florida gubernatorial nominee Andrew Gillum in what is the latest celebrity endorsement of the far-left candidate.
"FLORIDA: You have the opportunity to make history this election. The US has only had four black Governors in its entire history, and we can help make #AndrewGillum the next one and Florida's first!" Rihanna wrote in an Instagram posted on Sunday afternoon:
If you're tired of feeling like you don't matter in the political process, know the most important thing you can do in supporting a candidate is finding someone who will take on critical issues such as: making minimum wage a livable wage, paying teachers what their worth, ensuring criminal justice reform, making healthcare a right, and repealing Stand Your Ground.
"That's a platform we MUST support. Let's #bringithome, Florida. Vote @andrewgillum. And VOTE YES on Amendment 4 to restore voting rights to folks who have already paid their debt to society. VOTE on November 6th!" she added.
Last month, the Work songstress took to Instagram to urge her 65 million followers to register to vote ahead of the midterm elections, writing, "You have 1 job today and that is to properly register to vote."
The Barbados-native's endorsement comes after singer-songwriter and environmental activist Jimmy Buffett performed a free concert in support of Gillum and incumbent Sen. Bill Nelson (D-FL) in West Palm Beach.
As Breitbart News reported, Buffett tweaked the lyrics of Come Monday to reference Wednesday's election, crooning, "Come Tuesday, things will change. Come Tuesday, we're making a change. It's been two insane years and it's time to really switch gears."
The rocker also took a musical jab at Nelson's Republican rival, Florida's Gov. Rick Scott, while performing Margaritaville, signing, "Some people say there's a red tide to blame, but I know, that it's all Rick Scott's fault."
A St. Pete Polls survey published over the weekend says DeSantis trails Gillum 46-48, with a 1.9 percent margin of error, while Scott leads Nelson 49-48 percent, with a two percent margin of error.
http://feedproxy.google.com/~r/breitbart/~3/Dw_buAOjX10/