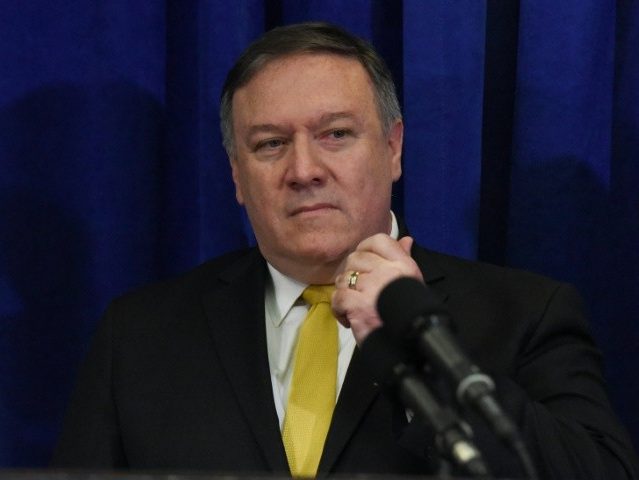 The Jerusalem Post reports: WASHINGTON — US Secretary of State Mike Pompeo teased the Trump administration's upcoming peace plan on Wednesday as a "truly historic" effort to broker an agreement between Israelis and Palestinians, accepting an award from the Jewish Institute for National Security of America in Washington.
Speaking at the Grand Hyatt downtown, with senators and diplomats in the audience, the secretary hinted at a plan that would offer the Palestinians a state – a word only recently introduced into US President Donald Trump's lexicon, when he endorsed a two-state solution to the storied conflict last month.
"We are making a truly historic push for peace between Israel and the Palestinians," Pompeo told the crowd. The peace plan– designed by Jared Kushner, the president's son-in-law, and Jason Greenblatt, his special representative for international negotiations, over the course of nearly two years– will be released "before too terribly long, and we are hopeful that both sides will have constructive conversations to lead to that."
Read more here.
http://feedproxy.google.com/~r/breitbart/~3/lFt_LGuT5Lo/