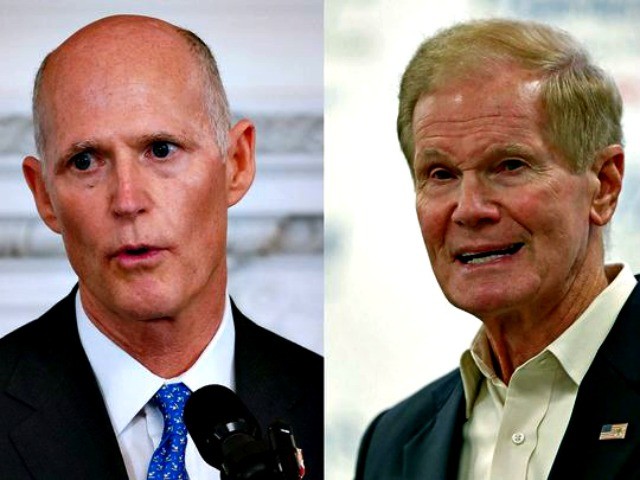 A new poll of 696 active Florida voters shows Republican Rick Scott leading Democrat Bill Nelson by five-points in Florida's United States Senate race.
According to the Vox Populi poll, 48 percent of those surveyed said they will vote for Scott, while 43 percent said they intend to vote for Nelson. Nine percent remain undecided in the poll. When factoring in undecided votes, Scott and Nelson are tied at 50 percent.
Governor Scott outperforms Senator Nelson with voters from his own party with 63 percent of Republicans supporting him compared to the 54 percent of Democrats who support Nelson.
"Governor Scott is well-positioned going into the final days of the campaign," said Macy Cambio, Vox Populi Polling's Managing Director. "With Governor Scott's high support among decided Hispanic voters and room to grow with his Republican base, this campaign is right where Governor Scott would like it to be the weekend before Election Day."
Forty-six percent of the Democrats surveyed believe the Central American migrants should be welcomed into America.
The poll also found 71 percent of Floridians viewing Scott's handling of Hurricane Michael to be good or fair.
A total of 443 interviews were collected using automated telephone technology and 253 were collected using mobile-app based technology. The margin of error is +/- 3.7%. Interviews were conducted October 27-30, 2018 by PopPolling Research.
http://feedproxy.google.com/~r/breitbart/~3/LsEltpMTt6M/