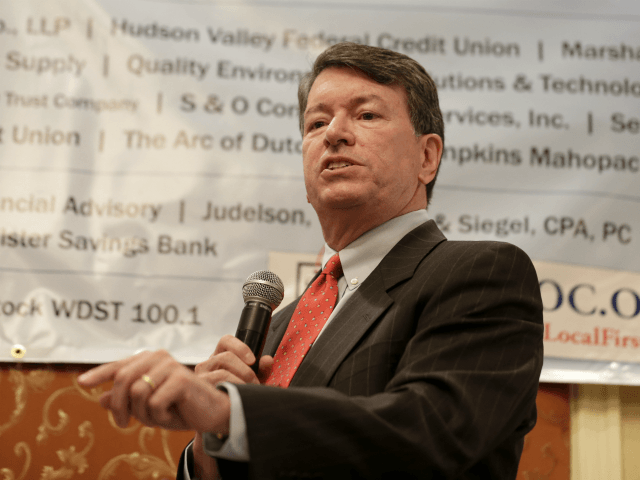 Incumbent Rep. John Faso (R-NY-19) is up by a single point over Democrat challenger Antonio Delgado, according to polling.
In a crucial House race that will help determine which party controls the House of Representatives for at least the next two years, Faso was down three points to Delgado back in early September, 45  to 48 percent.
A Siena poll now shows Faso up one, 44 to 43 percent.  This, however, is well within the poll's 4.6 percent margin of error.
In his district, Faso's approval rating is upside down by 6 points, 40 to 46 percent.
Delgado is only doing a little better at 42 to 41 percent.
The good news for Faso is that his district would prefer to see the GOP hold the House, as opposed to Democrats. A full 48 percent want to see Republicans retain control, while 45 percent want to see a Democrat takeover.
President Trump's job approval in this district sits at 46 percent approve, 49 percent disapprove.
Former Vice President Joe Biden will appear at a rally for Delgado on Monday.
Delgado and Faso, who is seeking a second term, had their first debate Friday night. The Siena poll was taken early last week, so whatever effect the debate might have had on the race has not yet been measured.
Follow John Nolte on Twitter @NolteNC. Follow his Facebook Page here.
http://feedproxy.google.com/~r/breitbart/~3/0b_kQzORmLw/