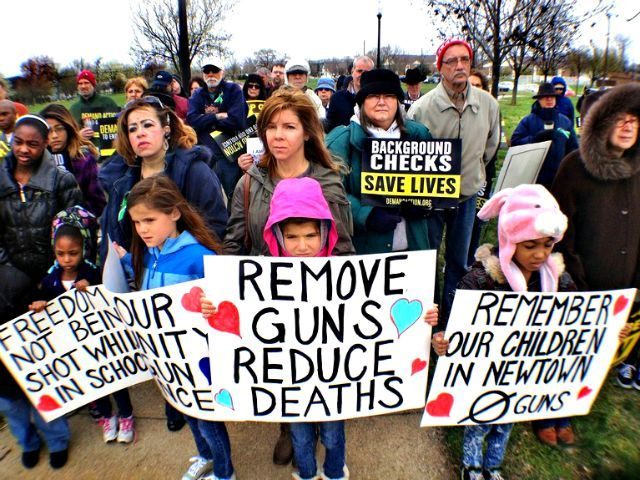 A poll of voters who took part in the midterm elections shows that only 11 percent of voters were motivated for gun policy.
CBS News reports that the predominant motivation for voters was health care, followed by immigration and the economy. Forty percent of voters were motivated by health care, 23 percent by immigration, and 21 percent by the economy.
Only eleven percent of voters said "gun policy" was their motivating factor.
On November 7, Breitbart News reported that Republicans were able not simply to hold onto the Senate, but actually expand their majority because Americans rejected gun control once again.
Sens. Claire McCaskill (D-MO) and Joe Donnelly (D-IN) both pushed gun control in their campaign, and both lost to NRA-endorsed pro-Second Amendment challengers. McCaskill lost to Josh Hawley (R) and Donnelly lost to Mike Braun (R).
In North Dakota, Sen. Heidi Heitkamp (D) could not recover from her opposition to pro-Second Amendment Supreme Court nominee Brett Kavanaugh. She voted against confirming Kavanaugh and lost to NRA-endorsed Kevin Cramer (R).
AWR Hawkins is an award-winning Second Amendment columnist for Breitbart News, the host of the Breitbart podcast Bullets with AWR Hawkins, and the writer/curator of Down Range with AWR Hawkins, a weekly newsletter focused on all things Second Amendment, also for Breitbart News. He is the political analyst for Armed American Radio. Follow him on Twitter: @AWRHawkins. Reach him directly at awrhawkins@breitbart.com. Sign up to get Down Range at breitbart.com/downrange.
http://feedproxy.google.com/~r/breitbart/~3/s33jIC5C4Zg/