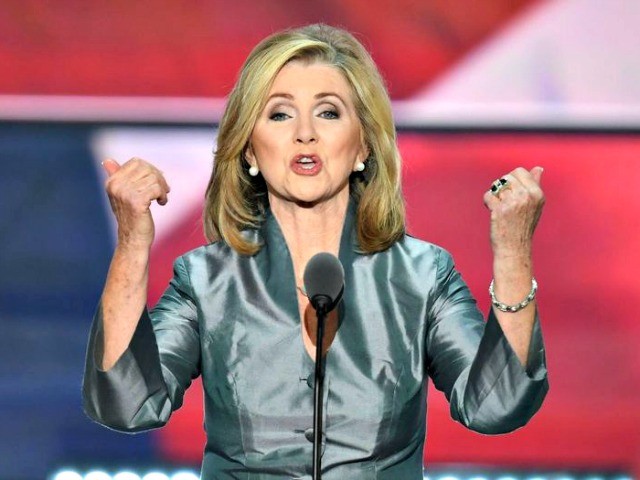 Rep. Marsha Blackburn (R) leads former Gov. Phil Bredesen (D) in the Tennessee Senate race, according to a poll released Wednesday.
An Ipsos survey released on Wednesday revealed that Rep. Blackburn leads Bredesen by three points—47 to 44 percent—in a tight race for the Tennessee Senate seat. The poll also found that Republicans beat Democrats in a generic ballot question, 50 to 42 percent.
A majority of Tennesseans approve of President Donald Trump's job performance, with 53 percent approving of the president, as opposed to 46 who disapprove of Trump.
Voters said that health care, immigration, and the economy served as the top issues facing Tennesseans.
The confirmation process of then-Supreme Court nominee Brett Kavanaugh gave Blackburn an advantage in the Ipsos poll. Forty-eight percent of voters said they do not believe the sexual misconduct allegations against Kavanaugh, compared to 35 percent of voters who do. Fifty-one percent of voters support Kavanaugh's nomination, while only 39 percent of voters do not.
Forty-one percent of voters reported they believe Rep. Blackburn has a better perspective on the Supreme Court, compared to only 32 percent who professed that Bredesen has a better grasp on the nation's highest court.
The last three polls have Blackburn beating her Democrat opponent despite pop star Taylor Swift's support of Bredesen for the U.S. Senate.
Swift, who used to remain agnostic on politics, attacked the congresswoman, suggesting that she espouses anti-gay, anti-women, and anti-people of colors beliefs.
"Her voting record in Congress appalls and terrifies me," Swift said.
President Donald Trump blasted Swift, saying Blackburn is a "tremendous woman."
"I'm sure Taylor Swift has nothing or doesn't know anything about her," Trump added.
Blackburn, meanwhile, defended her record in the U.S. House, saying she has backed President Trump's America First record.  She noted that the National Rifle Association (NRA), the Fraternal Order of Police, and the Chamber of Commerce have all endorsed her. Blackburn also said she has and will continue to support women.
"Of course, I support women, and I want violence to end against women," she said. "I've been very active in abuse shelters and child advocacy centers. I've been advocating for women in equal pay since I was 19 years old."
http://feedproxy.google.com/~r/breitbart/~3/WDy6JkpYqSM/