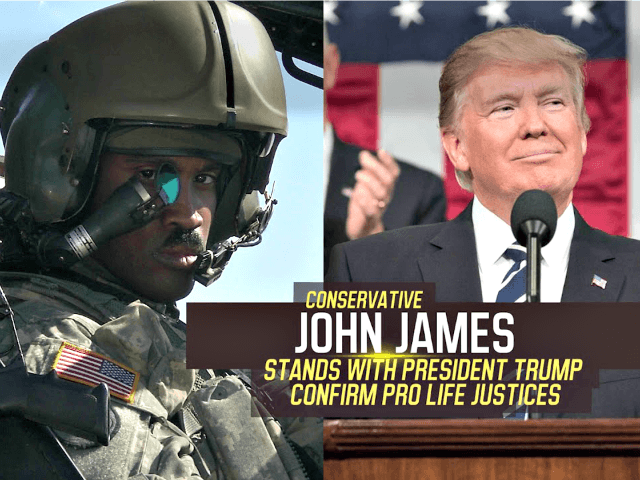 A Change Research poll released Monday evening shows Republican John James trailing Democrat Debbie Stabenow in Michigan's United States Senate race.
Of the 880 likely Michigan voters surveyed, 47 percent said they intend to vote for James, while 49 percent said they will support Stabenow.
The survey, which was conducted from Nov. 2 – 4, shows Stabenow losing among Independent voters, 47 percent to 44 percent.
Other circulating polls have placed Stabenow with a seven-point lead over James.
President Trump slammed Stabenow in a tweet earlier today, saying she had deprived the people of Michigan of what they "wanted and needed."
.@DebbieStabenow voted against Tax Cuts, great Healthcare, Supreme Court Justices and all of the many things the people of Michigan wanted and need. She is an automatic far left vote, controlled by her bosses. John James can be a truly great Senator!

— Donald J. Trump (@realDonaldTrump) November 5, 2018
Stabenow's Republican challenger, John James, has been vocal in his support for President Trump since he announced he was running for U.S. Senate.
James has received widespread support among conservatives in Michigan and across the country for the last half year as he faces incumbent Senator Stabenow in tomorrow's election.
President Trump took to Twitter last night to support John James by saying he is "a spectacular young star of the future." Trump also recommended making him "a star of the present" in the tweet.
John James, running as a Republican for the Senate from Michigan, is a spectacular young star of the future. We should make him a star of the present. A distinguished West Point Grad and Vet, people should Vote Out Schumer Puppet Debbie Stabenow, who does nothing for Michigan!

— Donald J. Trump (@realDonaldTrump) November 5, 2018
The 2016 presidential election in Michigan was practically split amongst Republicans and Democrats. Only one poll showed Donald Trump defeating Hillary Clinton in the final election.
Trump won Michigan 47.3 percent to Clinton's 47 percent.
Follow Kyle on Twitter @RealKyleMorris.
http://feedproxy.google.com/~r/breitbart/~3/Jz4GCLGnNK0/