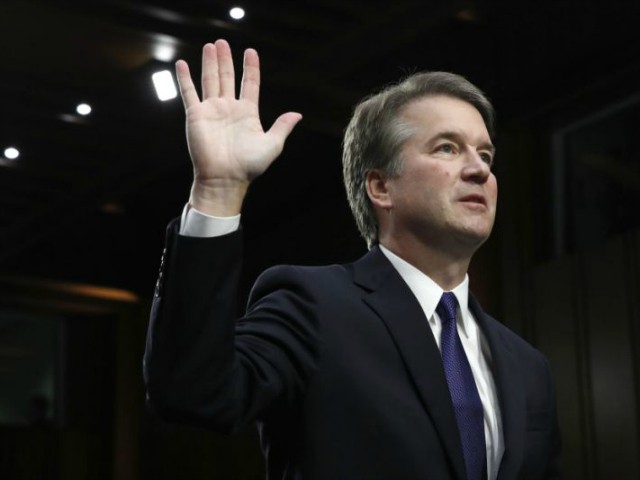 If the FBI clears Brett Kavanaugh of sexual misconduct allegations this week, 60 percent of Americans want him confirmed to the Supreme Court.
The Harvard CAPS/Harris poll of 1,330 registered voters also found some other interesting nuggets that are good news for Kavanaugh and his supporters.
The top line numbers show that 40 percent found only Christine Blasey Ford's Thursday testimony before the Senate Judiciary Committee "credible." Ford testified that when they were both teenagers, Kavanaugh attempted to assault her at a 1982 house party.
By comparison, only 23 percent said they found only Kavanaugh's rebuttal testimony "credible."
However, 27 percent of those polled found both Kavanaugh and Ford "credible," which means a total of 50 percent found Kavanaugh credible, compared to 67 percent for Ford.
Here is where things get interesting…
"But the credibility of their testimony does not appear to be the decisive factor," pollster Mark Penn writes. "Rather, the question comes down to corroboration as the standard for tipping public opinion on whether Kavanaugh should ascend to the high court."
As of now, in the wake of the testimony, only 37 percent want Kavanaugh confirmed, but only 44 percent say he should not be confirmed. But…
Because "corroboration" is the only standard a wide majority of Americans care about, if this FBI investigation clears him, a whopping 60 percent want Kavanaugh confirmed.
Moreover, once those polled were informed "that the named witnesses deny any knowledge of the allegation, this shifts to 57 percent who favor confirmation."
In other words, once voters know the full truth (the truth the establishment media are hiding from them), they overwhelmingly side with Kavanaugh — those who call for his confirmation jump from 37 percent to 57 percent.
There are other numbers bubbling beneath the surface inconvenient to the false reality manufactured by the media. To begin with "69 percent agree with Kavanaugh's pronouncement and Sen. Lindsey Graham's (R-S.C.) statement that the proceedings have been a national disgrace."
Secondly, the poll found that a whopping 75 percent believe Sen. Dianne Feinstein "should have turned over Ford's letter months earlier so that this debacle might have been avoided."
A full 63 percent believe Kavanaugh will eventually be cleared and confirmed.
Follow John Nolte on Twitter @NolteNC. Follow his Facebook Page here.
http://feedproxy.google.com/~r/breitbart/~3/ppfwjXi7F-I/