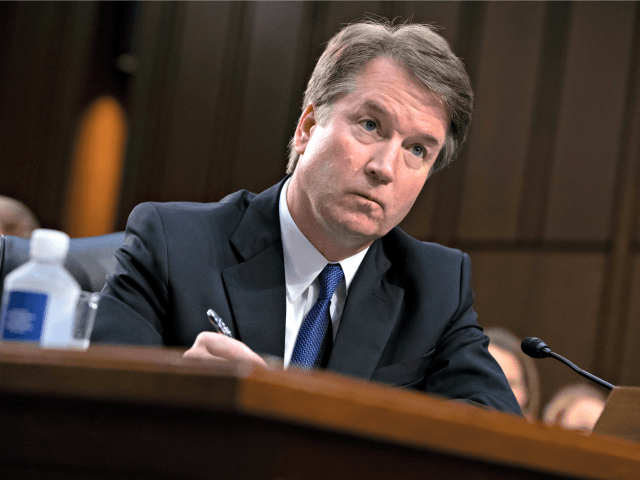 The 30-plus hours of confirmation hearings for Supreme Court nominee Brett Kavanaugh concluded more than two weeks ago, the high court's next session begins on October 1, and a majority of Americans believe the time for the Senate to vote is now.
Rasmussen Reports poll results released on Tuesday show that 56 percent of likely American voters surveyed by telephone and online agree with Senate Majority Leader Mitch McConnell's (R-KY) decision to schedule a vote as soon as possible on Kavanaugh's nomination.
Only 20 percent disagree and 23 percent are undecided, the poll reveals.
The vote delay came after Christine Blasey Ford came forward to allege Kavanaugh had groped her at a high school party. After days of negotiations, a hearing is set for Thursday to allow Ford to testify and Kavanaugh to respond to her allegations.
In a speech on the Senate floor on Monday, McConnell said the vote would take place in the "near future" and condemned the Democrats' efforts to derail Kavanaugh's confirmation with a "smear campaign."
"The Democrats have already made up their minds and chosen their tactics," McConnell said. "Delay. Obstruct. Resist."
"They're going to do whatever they could to stop this qualified, experienced and mainstream nominee," McConnell said
"Democrats have signaled for months they'd put on whatever performance the far-left special interest demanded and throw all the mud they could manufacture," McConnell said. "But even by far-left standards, this shameful, shameful smear campaign has hit a new low."
McConnell concluded: "I want to make it perfectly clear, Mr. President. Judge Kavanaugh will be voted on here on the Senate floor."
Rasmussen Reports conducted the survey of 1,000 likely voters on September 23-24, 2018. The margin of sampling error is plus or minus three percentage points with a 95 percent confidence.
Follow Penny Starr on Twitter.
http://feedproxy.google.com/~r/breitbart/~3/hRrZF4HnfHw/