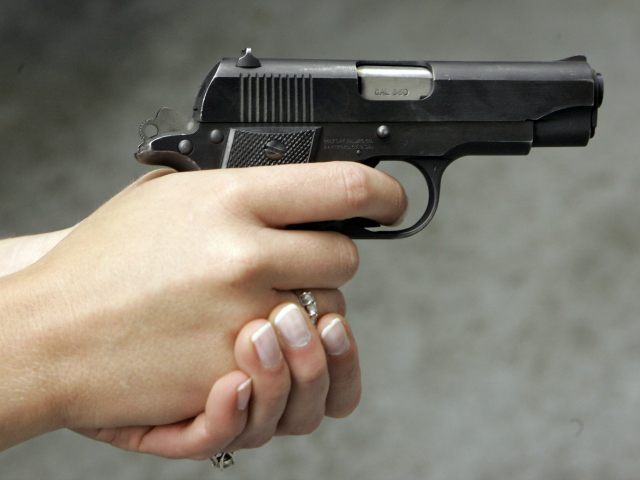 An escapee in an orange jumpsuit kicked in the door of a woman's home in Columbia, South Carolina, and approached her bedroom, only to be shot dead.
According to the Associated Press, Pickens County Sheriff Rick Clark said 30-year-old Bruce McLaughlin Jr. and another inmate escaped from jail at the same time.
He said McLaughlin then took off on his own, entering a woman's home around 3:00 a.m. Clark said the woman was home alone at the time that McLaughlin made entry.
The escapee passed through the kitchen, grabbed a "knife sharpening tool," then went toward the woman's bedroom, where she shot him in the head.
McLaughlin was a repeat offender who was currently "awaiting trial on first-degree burglary and grand larceny charges."
WSAV reported that the woman had taken training for a concealed carry license, a fact which Sheriff Clark seized on when speaking to reporters: "If there is no other thing that we pull out of this today, I want to hammer that home of how this lady saved her life because she took half a day out of her life and went and got training. She saved her life and stopped the bad guy."
AWR Hawkins is an award-winning Second Amendment columnist for Breitbart News, the host of the Breitbart podcast Bullets with AWR Hawkins, and the writer/curator of Down Range with AWR Hawkins, a weekly newsletter focused on all things Second Amendment, also for Breitbart News. He is the political analyst for Armed American Radio. Follow him on Twitter: @AWRHawkins. Reach him directly at awrhawkins@breitbart.com. Sign up to get Down Range at breitbart.com/downrange.
http://feedproxy.google.com/~r/breitbart/~3/P-2KQLOypqQ/