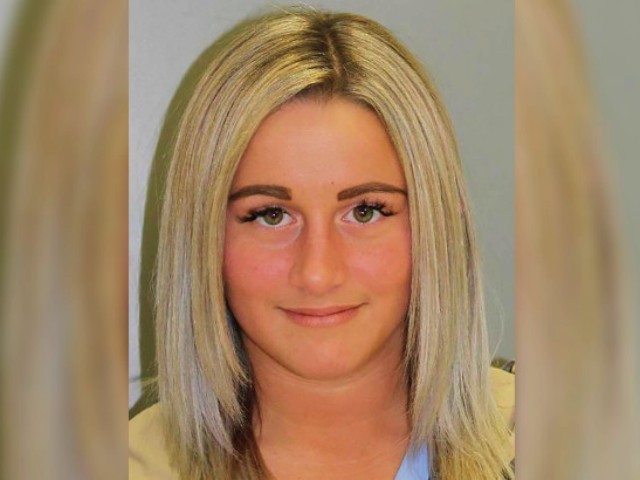 An upstate New York woman choked a nightclub bouncer until he fell unconscious, claiming he groped her until she realized one of her friends was behind the butt grab, police said.
Kierah Lagrave, 22, of Plattsburgh, had been at the Five1Eight nightclub on October 20 when she noticed someone slap her butt from behind.
The woman then walked up to the bouncer, strangling him until he fell unconscious and dropped to the floor, police said.
Authorities say Lagrave told police she choked the security guard, but said she only choked him because he grabbed her from behind.
But police say surveillance footage from the club told a different story. Plattsburgh City Police Chief Levi Ritter said the video showed the 125-pound going up to a bouncer and choking him until he lost consciousness.
"The surveillance video clearly shows that Lagrave's friend slapped her on the buttocks [beforehand]," Ritter told the Press-Republican.
Authorities tracked down and arrested Lagrave last Thursday on a charge of second-degree strangulation and later released her on her own recognizance.
http://feedproxy.google.com/~r/breitbart/~3/5tFeLK1OLls/