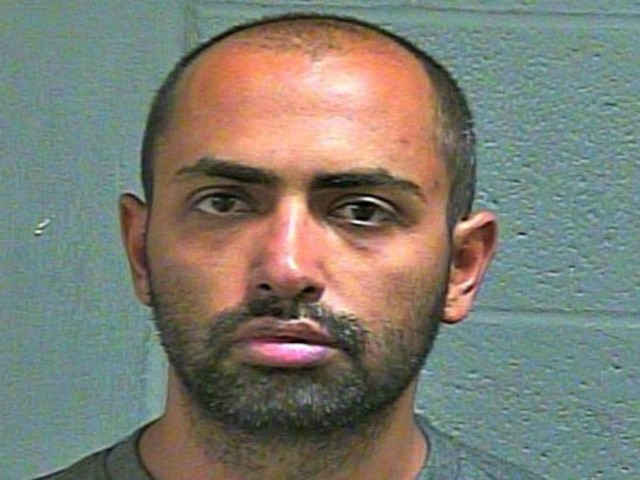 Authorities arrested an Oklahoma City man for taking suspicious photos at the Oklahoma City National Memorial and threatening to set off an explosion to kill hundreds of people at the site, police said.
KOCO reported Monday that the suspect, Amiremad Nayebyazdi, allegedly called his sister living in Iran to say that "hundreds of people are going to die in Oklahoma City, and something very large is going to happen."
A concerned person in California told police on November 1 that Nayebyazdi left his sister a recorded voice message, which the caller "loosely translated":
"Hundreds are going to die in Oklahoma City, something very large is going to happen, it will be on the news, and don't tell mom and dad until it is seen on the news," the message reportedly said, according to the caller.
The FBI's Joint Terrorism Task Force contacted Oklahoma City Police on October 30 about a man taking suspicious photos at the memorial.
The person, later identified as Nayebyazdi, had been spotted taking photos of the memorial at unusual angles and in odd spots on multiple occasions, officials said.
Security forces were able to locate the suspect after tracking down the man's visitor tag number, which the memorial issued when he visited the site.
A team of police officers, FBI agents, and a bomb squad had been dispatched to the suspect's home in Oklahoma City, where they found no explosive devices. They spoke to Nayebyazdi, who told authorities he "hears things" and told his sister the explosion was going to take place.
Police said Nayebyazdi told them he did not make explosive devices, but he did admit to taking the suspicious photos. Authorities then arrested Nayebyazdi for threatening to kill by use of explosive and transported him to a hospital for a mental health evaluation.
The Oklahoma City National Memorial & Museum, created to honor those killed in the 1995 bombing of a federal building in downtown Oklahoma City, released a statement, in part thanking authorities for their "vigilance" in apprehending the suspect.
"As you can imagine, we live and work in a heightened state of awareness and security at the Oklahoma City National Memorial & Museum, primarily because of the incident in 1995 and premise for which the Memorial and Museum were even built," the statement read in part.
"I am very proud of our staff, NPS Rangers and the Memorial Security team for their vigilant work and for being aware of unusual circumstances and working with local law enforcement teams," the statement continued.
http://feedproxy.google.com/~r/breitbart/~3/CieuxtPQwKo/