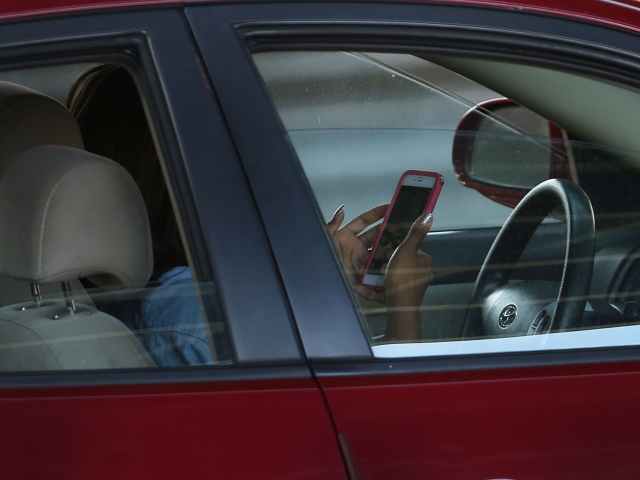 A woman in Minnesota crashed her car at the end of October because she was watching Netflix on her iPad in the passenger seat.
Driving and Netflix don't mix. Motorist pulled over Oct. 26 on I-94 btwn. Moorhead & Fergus Falls admits to Netflix. Drivers: drive. Put away ALL the distractions.

— MN State Patrol (@MnDPS_MSP) November 27, 2018
A local news report from Minnesota explained that a woman crashed her vehicle on Interstate 94 after watching Netflix on her iPad, which she had propped up on the passenger seat.
Police say numerous calls came in Oct. 26 to report a person crossing over lanes, driving onto the shoulder and driving in and out of the grass on the shoulder on Interstate 94. As troopers approached, the woman ran off the road and crashed into median cables.

The woman admitted she had been watching Netflix on the iPad that was positioned on the passenger seat.
This is not the first example of distracted driving in the news this week. Earlier this week, a Pennsylvania woman blamed her GPS device after she drove her car onto train tracks.
This evening at approximately 10 PM, the city of Duquesne Police Department was dispatch for a vehicle on the railroad tracks at Grant Avenue and State Route 837.

Arriving Officers learned from driver, a female from Sewickley, that her GPS advised her to go this way.

The female was 100% sober and had no medical conditions affecting her decision-making.

The vehicle was towed from the scene and the driver was cited for careless driving.
According to a 2017 study, more than half of all accidents are now caused by drivers distracted by cell phones and other devices.
http://feedproxy.google.com/~r/breitbart/~3/wFxnFcBCaS8/