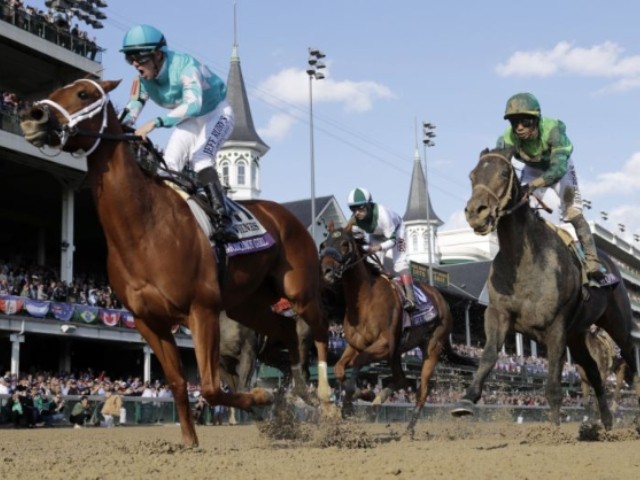 Police have arrested a man and charged him with the drunken stunt of mounting a racehorse and trying to take it on a tour of the track at Kentucky's Churchill Downs, according to a report.
The Kentucky State Police arrested 24-year-old Michael Wells-Rody, of Georgetown, Kentucky, who police say was drunk, according to the Louisville Courier Journal.
The State Police said in an arrest report that Wells-Rody, "was manifestly under the influence of alcoholic beverages" when he "snuck into a restricted area he was not authorized to be in" jumped onto the horse.
Police say Wells-Rody jumped on a steed and spurred it through the tunnel toward the course apparently intending to take a lap around the track. The man was stopped just before getting to the race track, police said.
The suspect faces charges of public intoxication and being drunk and disorderly, court documents state. He was released from Metro Corrections on Saturday but was ordered to return Monday morning for arraignment.
Wells-Rody did not disrupt the Breeders' Cup World Championships at Churchill Downs held over that weekend.
Follow Warner Todd Huston on Twitter @warnerthuston.
http://feedproxy.google.com/~r/breitbart/~3/EliHPB1iMiA/