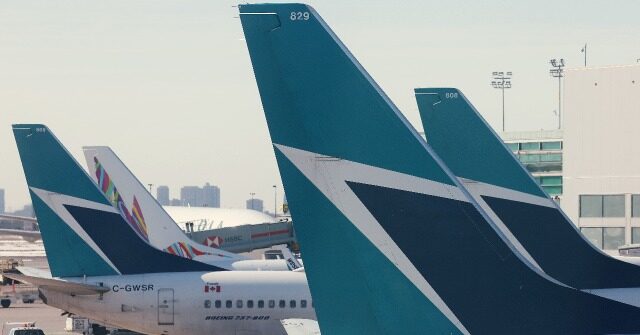 An air cargo container with millions of dollars worth of gold and additional valuables inside disappeared Monday from a Canadian airport after a plane arrived and was unloaded.
The incident happened at the Toronto Pearson international airport when the plane's cargo was taken to a holding facility, which is the usual procedure, Peel Regional Police Inspector Stephen Duivesteyn told reporters, NBC News reported Friday.
However, no one knows what happened to the cargo once it was offloaded. Duivesteyn alleged it was removed "by illegal means."
Thieves steal $15m in gold, valuables in Toronto airport heist https://t.co/Izqhg1HH6C pic.twitter.com/wHkLdN5bEr

— New York Post (@nypost) April 21, 2023
He said the investigation was ongoing, then added, "The total worth estimated at this time in our investigation for the property is estimated at just over 20 million dollars."
The NBC report noted the contents were worth over 20 million dollars in Canadian currency, approximately 14.8 million USD.
"We are unable to provide specifics to this investigation because we're three days in, and our goal right now is to solve this theft," Duivesteyn continued.
"So, as you can appreciate, a lot of the intimate details I can't provide because our team is assembled, they are working diligently on this case, and we want to solve it. So, a lot of the finer details I'm just not able to provide because I want to solve this," he added.
Video footage shows an aerial view of the airport:
It was unclear where the plane carrying the items traveled from or the location of its final destination. As of Friday morning, no suspects in the case had been named.
Officials did not say if the alleged heist was recorded on security footage, but they did note the cargo "was stolen from a warehouse outside the main security zone," Today reported Friday:
Duivesteyn also said officials believed it was an isolated incident.
"Therefore, for the traveling public that are concerned about coming and flying out,…they should have no concern," he told reporters.
https://www.breitbart.com/crime/2023/04/21/police-15m-worth-of-gold-valuables-disappears-from-toronto-airport-our-goal-is-to-solve-this-theft/