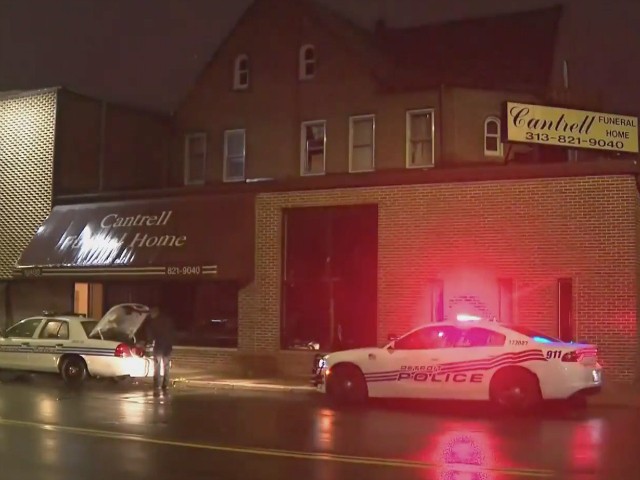 Michigan officials uncovered the remains of 11 dead babies inside a closed Detroit funeral home's ceiling, police said Friday.
Authorities say officials with the state's Department of Licensing and Regulatory Affairs made the gruesome discovery Friday evening when they unearthed 9 out of 11 tiny bodies in a cardboard box and a small casket hidden inside the first-floor ceiling of the shuttered Cantrell Funeral Home on Detroit's east side.
Officials discovered the tiny corpses after receiving a tip in the form of an anonymous letter alerting them to the location of the bodies.
Detroit Police Department's Lt. Brian Bowser said authorities are working with the state medical examiner's office to identify family members and notify relatives.
A spokesperson for the Michigan Department of Licensing and Regulatory Affairs called the uncovered remains "decomposing bodies."
"We will use the evidence gathered today to add to our open investigation and will continue to work with local law enforcement as this case proceeds," said spokesperson Jason Moon.
The state shuttered the former funeral home in April for its sordid conditions, including moldy and decomposing bodies. The former mortuary is reportedly being redeveloped into a community center.
http://feedproxy.google.com/~r/breitbart/~3/7I_H17szuhU/