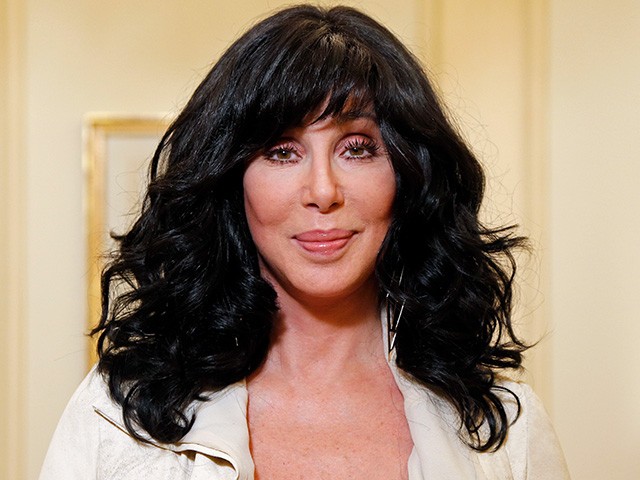 Pop icon and actress Cher shared a strange poem with her social media followers Monday, fantasizing about Texas Democrat Beto O'Rourke defeating President Donald Trump in the 2020 election.
"Beto Beats, Bitter, Bloated, Back Bitting, Babbling, Belligerent, Barbaric, Badly Bleached, Blubber Bellied, Bullying, Blowhard," Cher said.
Beto Beats,
Bitter,Bloated,Back Bitting,
Babbling,Belligerent,Barbaric, Badly Bleached,Blubber Bellied, Bullying,Blowhard,

— Cher (@cher) February 12, 2019
President Trump and Beto O'Rourke both held rallies in El Paso, Texas, on Monday night. O'Rourke is a likely 2020 candidate, and is already making immigration a centerpiece of his message.
At his rally Monday, O'Rourke said that El Paso was "one of the safest cities in the United States of America. Safe not because of walls, but in spite of walls."
Earlier this month, the failed Senate candidate said in an interview with Oprah Winfrey that a border wall is a "racist response to a problem we don't have."
"It seeks emotionally to connect with us, with voters–to stoke anxiety and paranoia, to win power over 'the other' on the basis of lies that vilify people," O'Rourke also said.
Cher's social media posts are frequently targeted at the president and his policies.
Last month, the 72-year-old declared that Trump needed to imprisoned in a straight jacket.
"Feds Should Walk 2 White House,Stick trump In Straight Jacket,& Put His Ass 2 PRISON," the "Gypsies, Tramps & Thieves" singer said in a later-deleted social media post.
"He Said He Wanted 2 GUT Government…WELL HE HAS.WHAT RUSSIAN IS THRILLED AMERICA'S GUTTED,OVERJOYED MILLIONS OF ARE REDUCED 2 POVERTY IN 1 MONTH, REJOICE HER SKIES ARE NOW UNSAFE."
http://feedproxy.google.com/~r/breitbart/~3/yliokHqwfQ8/