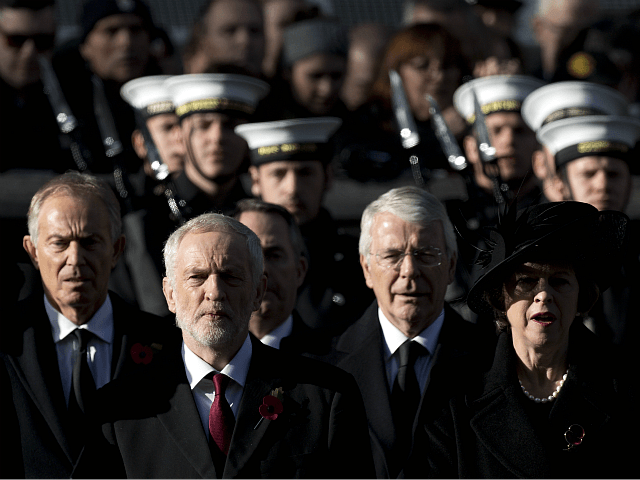 Nick Timothy, the influential former Chief of Staff to Prime Minister Theresa May, says the first casualty of the high drama in Parliament has been Brexit itself, with Remainers led by Dominic Grieve having "finally killed" it.
"This week was momentous, because it was the week that Brexit was finally killed," declared the former power broker, who stepped down from his influential role after the 2017 snap General Election in an article for the Telegraph.
"Will Britain take control of its laws, borders and its money? To quote Margaret Thatcher with more melancholy than defiance: no, no, no," he lamented.
Margaret Thatcher in 2001: "The greatest issue before our country, is whether Britain is to remain a free, independent, nation state. Or whether we are to be dissolved in a federal Europe. There are no half measures, no third ways – and no second chances." pic.twitter.com/prVqoY1lrM

— Darren Grimes (@darrengrimes_) August 8, 2018
Timothy suggested that Grieve's rather complicated motion, passed by a Remainer-dominated Parliament in the face of opposition from both the Government and the Democratic Unionist Party (DUP) which props it up, will allow MPs to block a "No Deal" Brexit if the Prime Minister's deal is blocked, and insist on either re-running the 2016 referendum or swindling a "Norway Plus" Brexit into place.
This would see Britain remain in the EU's Single Market and Free Movement regime through membership of the European Economic Area (EEA), like Norway, Iceland, and Liechtenstein, but also submit to its Customs Union — giving it the most deeply integrated and politically subservient bilateral relationship with the EU of any country anywhere in the world.
WATCH | "The European Commission is using our public money to support one side of a political argument" – @Jacob_Rees_Mogg speaks to @JuliaHB1 about the Remoaner meeting attended by Dominic Grieve – at the EU's London HQ!

🙋‍♂️ Support us at https://t.co/ntwXbJeHQw pic.twitter.com/w1ZvmydaBE

— Leave.EU (@LeaveEUOfficial) June 14, 2018
"Whether we end up with Norway, a referendum that takes us back into the EU, or even the PM's deal, Brexit, in any meaningful sense, is over," Timothy warned bluntly.
"Brussels has screwed Britain, Remainers have screwed the Prime Minister, and the Prime Minister has screwed the Leavers. And the result is the establishment has screwed the public, who voted in record numbers to leave the European Union," he concluded.
"A choice between Brexit in name only and no Brexit is no choice at all."
I am not normally one to question @BBCNews impartiality – but this is pretty outrageous. Dominic Grieve is emphatically no hero of mine. https://t.co/kJCvG08FfZ

— Simon Clarke MP (@SimonClarkeMP) December 6, 2018
Follow Jack Montgomery on Twitter:

 @JackBMontgomery
Follow Breitbart London on Facebook:

 Breitbart London
http://feedproxy.google.com/~r/breitbart/~3/PabfNulxyyo/