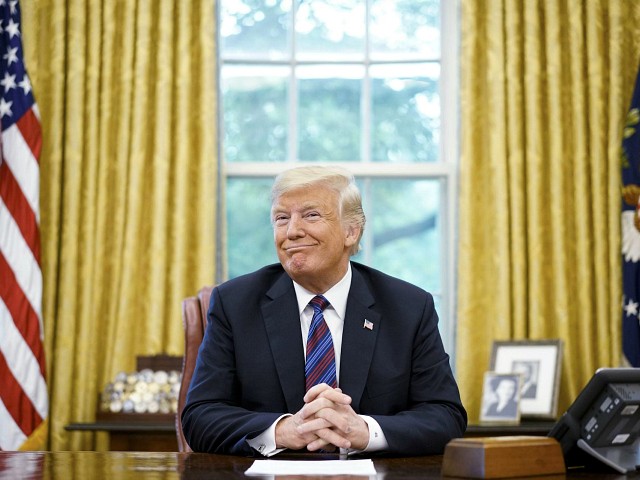 President Donald Trump is campaigning to boost support for Republicans in 2018, but he ripped on potential Democratic presidential challengers in 2020.
"Elizabeth Warren, she said she is considering a run for the president," Donald Trump said, referring to her as "Pocahontas," his favorite nickname for her.
"Please, please run!" he said, referring to Warren as the crowd cheered.
The president commented on the emerging political field during a campaign rally in Johnson City, Tennessee.
He said that modern Democrats were so far to the left that it made Elizabeth Warren look like a conservative.
"Democrats believe they are entitled to power and they have been in a blind rage ever since they lost in 2016," Trump said. "They have gone crazy!"
Trump also mocked former Vice President Joe Biden.
"We call him one percent Biden," he joked. "Until Obama took him off the trash heap, he couldn't do anything, now he's talking about running."
He ridiculed Biden for acting like a "tough guy" who wanted to fight him.
"Oh I would love that, wouldn't that be good?" Trump asked the crowd while they cheered.
Trump also mocked Sen. Cory Booker of New Jersey, claiming that he destroyed Newark, New Jersey, when he was the mayor.
He referred to a 1992 column in which Cory Booker admitted to groping a high school friend when he was a teenager.
"To see some of the things he wrote when he was young about women, take a look," Trump said.
http://feedproxy.google.com/~r/breitbart/~3/0IwwMw4V2Fk/