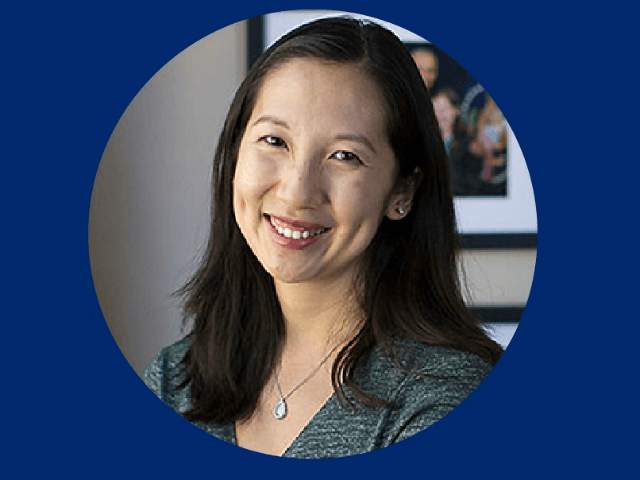 New Planned Parenthood president Dr. Leana Wen sent out a fundraising email to ask for notes of "thanks" to be sent to those who work at the organization's abortion facilities around the country.
In the email made available to Breitbart News, Wen (pictured) said "nearly ten thousand supporters" have joined Planned Parenthood's campaign "to thank Planned Parenthood health center staff for everything they do to make health care a reality for 2.5 million patients."
"When I started as an emergency physician, I didn't work for the thank yous I got from patients and their families, but they certainly lifted my spirits after long, hard days," Wen tells Planned Parenthood supporters.
With excitement and gratitude, we are thrilled to see @DrLeanaWen lead @PPact @PPFA. As an immigrant, doctor & advocate she is exactly what we need right now. #IStandWithPP & we stand with you Dr. Wen. Thank you for your pledge to not only protect, but also expand our healthcare. pic.twitter.com/MRNFFtD78P

— Prabal Gurung (@prabalgurung) November 14, 2018
The goal is to have 35,000 thank-you notes sent to Planned Parenthood staff by Thanksgiving Eve.
"I'm hoping you'll join me in thanking the doctors, nurses, and other dedicated professionals who work across more than 600 Planned Parenthood health centers around the country – for providing critical nonjudgmental care to every patient who comes through their doors," Wen adds.
However, in a statement to Breitbart News, Kristan Hawkins, president of Students for Life of America, said Wen "didn't offer care to EVERY patient that came through their doors."
"In fact, they ended the lives of hundreds of thousands of their visitors, girls and boys who could have used 'nonjudgmental care,' or any care at all for that matter," she added.
Planned Parenthood wants you to say "thanks" to their abortionists.

If you met a Planned Parenthood abortionist, what would you say to them?

Best comment wins a free Defund Planned Parenthood t-shirt.

— Students for Life (@StudentsforLife) November 20, 2018
Wen wrote to supporters that, "as a doctor, I know being responsible for someone's health – sometimes their very lives – is stressful, to say the least."
"I did my job to deliver the best health care I could, but hearing from the people whose lives I touched — that helped me, too," she continued.
"Most doctors take the Hippocratic oath, you chose to take a hypocritic oath"

— Thankful Michael A. Wolff 🙏🏻🍗 (@WolffintheWild) November 20, 2018
Hawkins stressed, however, that "pregnancy is not a disease cured by abortion; as a doctor, Leana Wen should know that."
When you were little, what was your dream job? Was it this? You can still pursue your dream! See: @ATTWNministry

— Kerstin (@nymes9) November 20, 2018
Wen's concern about her abortion workers receiving thanks for their services drew a response from former Planned Parenthood health center director, Abby Johnson.
Founder of And Then There Were None – a ministry that seeks to help abortion workers leave the industry – Johnson told Breitbart News Wen may have noted the success her ministry has had in sending personal notes to workers in the abortion industry.
"Except we help them to leave the industry and obtain not only new jobs, but healing as well," she explained. "It's abortion workers who often are left out of the national discussion on abortion, yet they are the ones seeing the destruction of abortion every single day."
"I understand," Johnson asserted. "I worked at Planned Parenthood for eight years."
Johnson has her own message to abortion workers:
I want to tell them they are loved and there is a whole network of people who will help them start over when they decide to quit. For every thank-you note Dr. Wen wants to send into Planned Parenthood, And Then There Were None is right there with our notes of love and offers to help.
"We are hopeful and confident ours are the ones these workers will decide to follow," she added.
http://feedproxy.google.com/~r/breitbart/~3/ZecN_jijJYU/