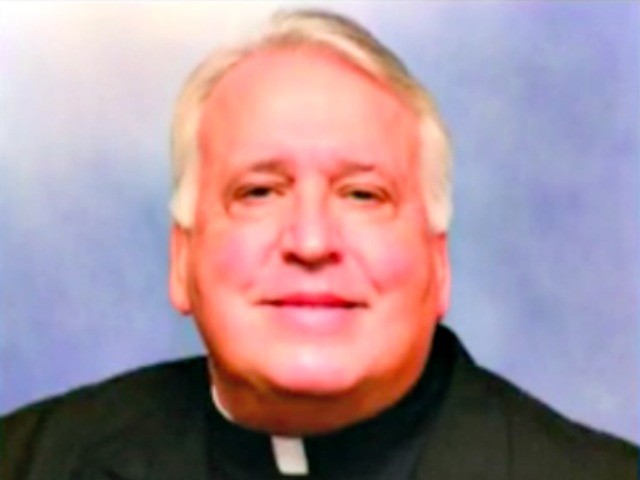 The Catholic Diocese of Pittsburgh announced Saturday that a priest has been put on administrative leave following allegations of sexual abuse brought forth against him.
Father Joseph Feltz, 65, was placed on leave by Bishop David Zubik after allegations that the pastor of Saint Christopher Parish in Prospect sexually abused a minor during the mid-1980s. The allegations were stated in a lawsuit against the state's diocese and were reported to police. Feltz has denied the allegation.
The priest is accused of sexually abusing a minor in the mid-1980s. The Diocese says the allegation was made in a recent lawsuit against the diocese and the allegation has been reported to law enforcement officials.
KDKA reports:
Feltz will not be allowed to engage in public ministry, dress as a priest or otherwise present himself as a priest in good standing.

The allegation will be investigated. If it is deemed unsubstantiated, Feltz's faculties for ministry will be restored.

A letter from Zubik will be read this weekend at all parishes where Feltz has served. The Diocese says the letter "explains that the Diocese of Pittsburgh will follow its policies and those of the U.S. Conference of Catholic Bishops' Charter for the Protection of Children and Young People."
"If a determination is made that [Feltz] did what he is accused of, those restrictions will become permanent," Zubik wrote in the letter. If it is determined that the allegation is unfounded, all that is possible will be done to restore [his] reputation and return him to ministry."
Reports of Feltz being placed on leave come as the church faces increased scrutiny over its handling of rampant child sex abuse dating back decades. As Breitbart News previously reported, at least 1,000 children were determined to have been sexually abused by over 300 Roman Catholic priests across six Pennsylvania dioceses. Moreover, top church officials were found to have taken measures to cover up the abuse, said a grand jury report released in August.
"The cover-up was sophisticated. And all the while, shockingly, church leadership kept records of the abuse and the cover-up," Pennsylvania Attorney General Josh Shapiro said in a statement upon the report's release, noting that the "documents, from the dioceses' own 'Secret Archives,' formed the backbone of this investigation."
http://feedproxy.google.com/~r/breitbart/~3/JmwRjDBIVBY/