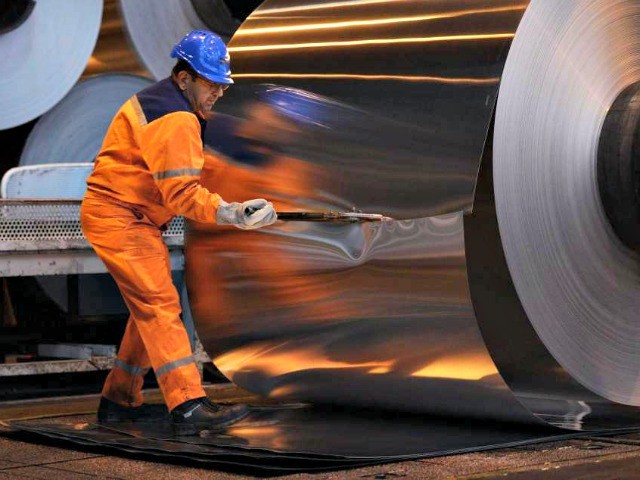 A Pittsburgh, Pennsylvania aluminum mill is crediting their rising profits to President Trump's protective tariffs on imported foreign aluminum.
Alcoa saw a 14 percent increase in revenue in the third quarter thanks to Trump's tariffs on imported aluminum.
Executives said the company's aluminum smelters in the U.S. saw a benefit of $27 million thanks to the tariffs on imported aluminum. The price of sold raw aluminum also saw an increase of ten percent a ton due to the tariffs.
Trump's economic nationalist policies allowed Alcoa to reopen one of its previously closed Indian smelters earlier this year.
In 2016, the aluminum company was forced to close its Warrick, Indiana operation and lay off 600 American workers due to the enormous amount of cheap, imported aluminum freely entering the U.S. market.
As Breitbart News most recently reported, Trump's tariffs on imported goods are not costing U.S. jobs, as free trade advocates had claimed for the last year. In fact, the Trump tariffs have created more than 11,000 American jobs in the economy in the last six months, according to research by the Coalition for a Prosperous America.
http://feedproxy.google.com/~r/breitbart/~3/d4DKrXngA7k/