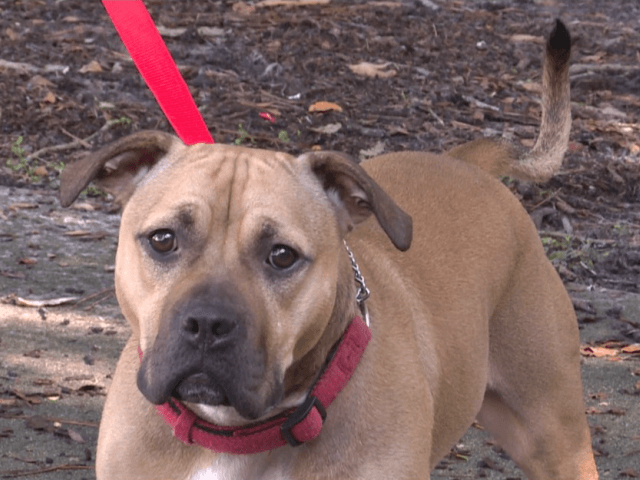 A three-year-old pit bull rescued from a dogfighting ring will be one of the first rescues to become a police K9 when he completes his training.
The dog named Dallas will join the police force in Honaker, Virginia, as a narcotics-sniffing K9 after he completes his six weeks of training, the Washington Post reported.
This pit bull was rescued from a fighting ring, and now he's joining a police force https://t.co/w2W60ZOmXl

— Washington Post (@washingtonpost) September 21, 2018
The Ontario Society for the Prevention of Cruelty to Animals rescued Dallas and 30 other pit bulls from a Canada compound three years ago, according to the report.
Rescuers found the dogs chained to metal rods and discovered evidence of dogfighting at the compound. Jen Deane, the founder and president of a Florida rescue group called Pit Sisters, then took Dallas and several other dogs in to rehabilitate them.
"We knew that his combination of ball drive and his wanting of human praise was the perfect combination to be a police dog," Deane said.
Honaker Police Chief Brandon Cassell said the town will finally get its chance to obtain a K9 narcotics officer after not being able to afford the cost of a highly-trained dog—which can run at least $10,000—thanks to a Canadian rescue group that volunteered to defray the costs of training and donate Dallas to the department.
Dallas currently undergoes daily training sessions to become a K9 tasked with sniffing out narcotics.
"He will save many lives," Dallas's trainer, Bruce Myers, said. "If he helps take one brick of heroin off the street, that can save 1,000 people. And he will be incredibly proficient by the time he leaves here."
http://feedproxy.google.com/~r/breitbart/~3/Er4MoIAt1z4/