MONTERREY, Nuevo Leon – Mexican authorities disrupted a human smuggling attempt aimed at moving more than 120 Central American migrants to the Texas border. The group, which included at least three pregnant women, is not part of the large migrant caravan from Honduras. Mexican immigration officials deported about one-third of the group in recent weeks.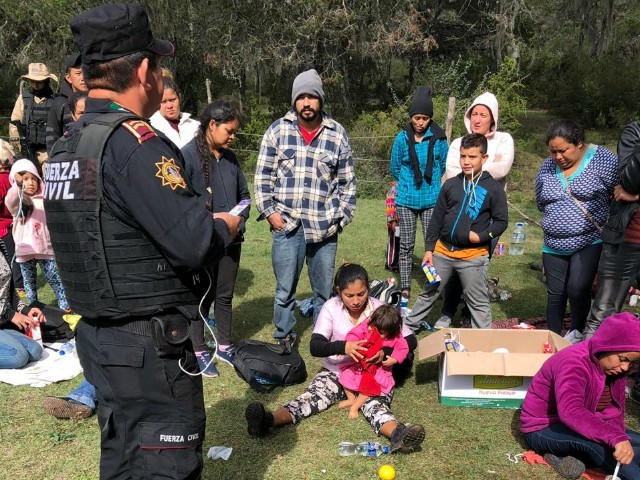 The arrests took place this week in a wooded area near the municipality of Galeana, Nuevo Leon. Agents with Fuerza Civil police force spotted a tractor-trailer that was being guarded by an old jeep. Authorities went to the vehicle and interviewed the driver of the tractor-trailer and his front passenger.
Soon after authorities found close to 45 Central American migrants inside the tractor-trailer including three pregnant women. In the surrounding areas, authorities found additional groups of migrants from Honduras and Guatemala who were all headed to Texas.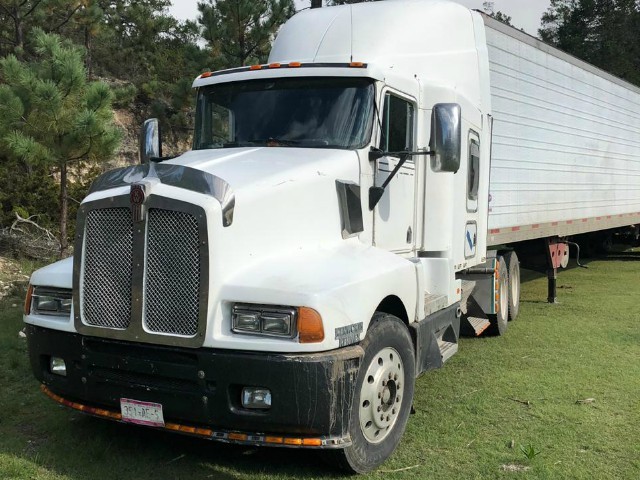 Police offices arrested the drivers of the tractor-trailer and the jeep as well as their two passengers. Officials connected the suspects to a smuggling attempt of more than 120 migrants. During a search of the vehicles, authorities found a ledger as well as various IDs and jewelry that belonged to the migrants. The average price that the migrants paid for the trip ranged from $2,000 to $7,000.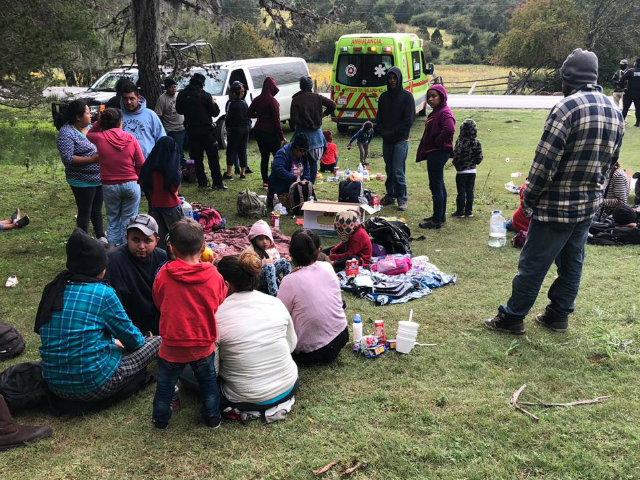 As part of their investigation, Fuerza Civil agents were able to learn that the human smugglers planned on multiple tractor-trailers to move the entire group to the border city of Rio Bravo, Tamaulipas. They would then be smuggled into Texas. The foiled attempt comes just weeks after Nuevo Leon state authorities detained 336 migrants from Central America who were in the process of being smuggled from Monterrey to the Texas border, Breitbart News reported. Thirty of the migrants from that group had made their way back into Mexico and were captured in the most recent operation.
Editor's Note: Breitbart Texas traveled to the Mexican States of Tamaulipas, Coahuila, and Nuevo León to recruit citizen journalists willing to risk their lives and expose the cartels silencing their communities.  The writers would face certain death at the hands of the various cartels that operate in those areas including the Gulf Cartel and Los Zetas if a pseudonym were not used. Breitbart Texas' Cartel Chronicles are published in both English and in their original Spanish. This article was written by Tony Aranda from Nuevo Leon. 
http://feedproxy.google.com/~r/breitbart/~3/mbTAWoWx_LM/