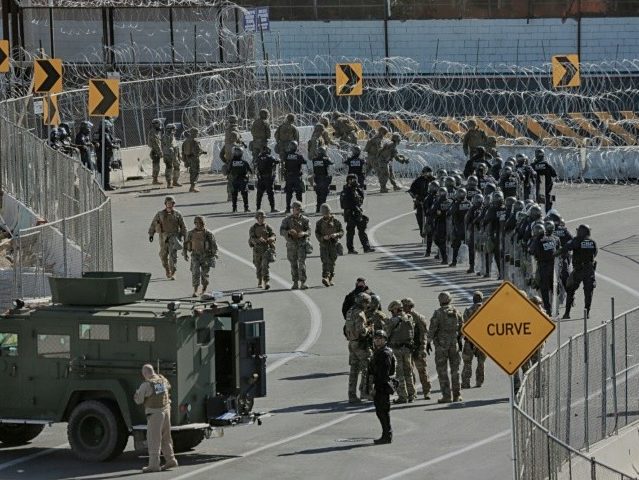 The Pentagon will extend the U.S. troop deployment at the southwest border with Mexico through the end of January based on a request from the Department of Homeland Security, a defense spokesman said Friday.
"Today, DHS submitted a request for assistance to the Department of Defense to extend its support through January 31, 2019," said Army Lt. Col. Jamie Davis in a statement.
"This request refines support to ensure it remains aligned with the current threat, the nature of the mission, and [Customs and Border Protection] operational requirements," he said.
Separately, the Associated Press reported Friday afternoon that the number of deployed troops would drop from about 5,600 to about 4,000.
Defense officials have previously said that troops have finished emplacing barriers and other obstacles at the border, but may have new missions.
The current deployment, ordered in late October, was slated to last through December 15. A report by NBC News earlier this week said that new troops may replace those currently deployed at the border, so that troops do not miss both Thanksgiving and Christmas.
The troops were ordered to the border to help support DHS and CBP agents, after at least two caravans of several thousand Central American migrants began heading to the U.S.
One of the caravans overran the border between Guatemala and Mexico, alarming U.S. officials that they would attempt to do so at the U.S. border.
The AP reported that the request has not yet been approved by Defense Secretary Jim Mattis, but suggested it was a formality, as the request was shaped with Pentagon assistance.
http://feedproxy.google.com/~r/breitbart/~3/JrwNEGXoOrg/