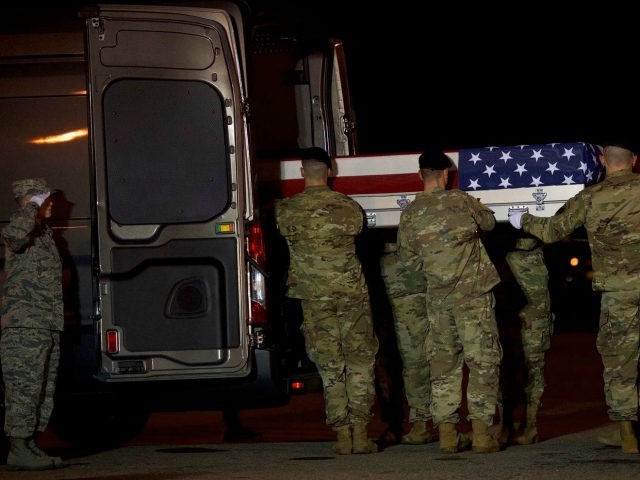 The Pentagon on Wednesday announced the identities of three special operations forces who were killed on November 27, after being wounded by a roadside bomb in Ghazni Province in central Afghanistan.
Army Rangers Capt. Andrew Patrick Ross, 29, of Lexington, Virginia; Sgt. 1st Class Eric Michael Emond, 39, of Brush Prairie, Washington; and Air Force Staff Sgt. Dylan J. Elchin, 25, of Hookstown, Pennsylvania.
Ross and Emond were assigned to 1st Battalion, 3rd Special Forces Group (Airborne), Fort Bragg, North Carolina, and Elchin was assigned to the 26th Special Tactics Squadron at Cannon Air Force Base, New Mexico.
They were deployed to Afghanistan as part of the U.S. counterterrorism mission Operation Freedom's Sentinel.
Their deaths brought the total U.S. service members killed in combat in Afghanistan this year up to 12, and the total of special operators killed this week alone to four.
Army Ranger Sgt. Leandro A.S. Jasso, 25, was killed Saturday in Nimroz province in southwestern Afghanistan. The U.S. military said Tuesday it was likely an incident of friendly fire from Afghan forces, during a close-quarters assault on al Qaeda militants.
First lady Melania Trump recognized the fallen men on Wednesday while packing kits for troops deployed overseas.
"Today's tragic news out of Afghanistan only drives home the need to support the men and women in our military and their families. We lift up the families affected by this terrible loss," she said.
"Our continued prayers remain with all our troops as we come together this morning to support our Armed Forces."
http://feedproxy.google.com/~r/breitbart/~3/cmPv1n3Y4nM/