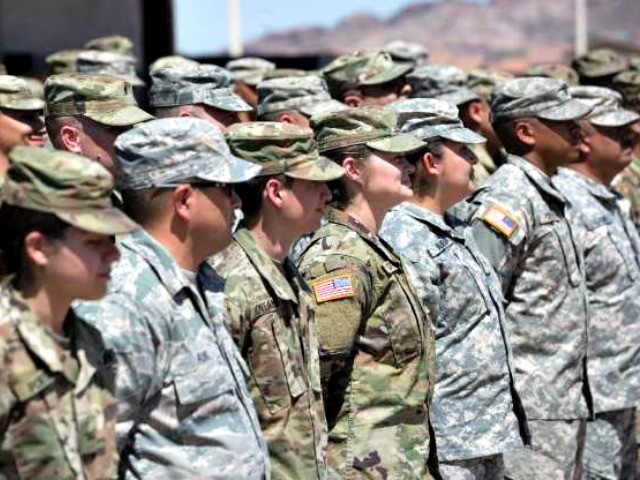 The Pentagon is deploying more than 5,200 active duty troops to the southwestern U.S. border to stop caravans of migrants from crossing over illegally, U.S. officials announced Monday at a press conference.
The 5,200 troops would add to the 2,092 National Guard members already deployed to the border earlier this year. Officials confirmed that the troops who would normally carry weapons will bring their weapons with them to the border.
Officials say there are at least two migrant caravans headed to the U.S. border.
"As of this afternoon, we continue to track a large group of approximately 3,500 traveling through southern Mexico with the stated intent to reach the U.S. border," said Kevin McAleenan, U.S. Customs and Border Protection Commissioner. He said the group was near the Chiapas-Oaxaca border in southern Mexico.
"We are also aware of a second large group of migrants at the Ciudad Hidalgo border crossing between Guatemala and Mexico. Size estimate for the second group is around 3,000," he said.
"They're incentivized to try to cross our border by the gaps in our legal framework, and the expectation that they will be allowed to stay. This means, at any given moment, there are tens of thousands of intending migrants between the Guatemala border and the U.S. border moving towards us."
McAleenan said within that flow were about 17,000 criminals last year, along with "hardened smugglers" and people from over 100 different countries from around the world.
http://feedproxy.google.com/~r/breitbart/~3/ftHVQhzpdU0/