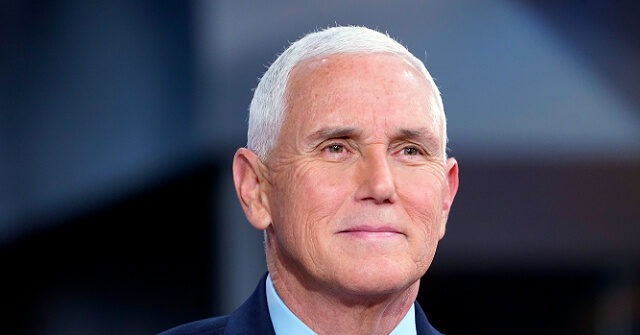 Former Vice President Mike Pence said Sunday on CBS's "Face The Nation" that he would like to see the abortion pill mifepristone off of the market.
Partial transcript as follows:
MIKE PENCE: You know, I'm pro life. I don't apologize for it. I think the fact the Biden administration allowed Mifepristone to be made available on a mail order basis was a- a fundamental change. Even in states that have limited abortion. I'd like to see this medication off the market to protect the unborn. But also, I- I have deep concerns about the way the FDA went about approving Mifepristone 20 years ago. I'm grateful that action is being taken in the courts to hold the FDA accountable to what the law requires in reviewing any medication that's made on the marketplace. So for the sake of protecting the unborn, but also for the health and safety of women, I'm looking forward to this- this litigation continuing and holding the manufacturers of Mifepristone accountable. And ultimately, and putting the interests of women first.

ROBERT COSTA: The FDA has disputed claims that it's unsafe, saying that serious complications are rare, and less than 1 percent of patients need hospitalization. That's their position.

PENCE: Well, I understand that, Robert, but under the Obama administration, the FDA actually stopped chronicling non fatal results of Mifepristone. And one of the things that I hope changes in the course of this litigation is the FDA gets back to reporting to the American people all of the health impacts. But I do believe this issue bears upon the health and safety of women and we've got to hold the FDA accountable to the law.
Follow Pam Key on Twitter @pamkeyNEN
https://www.breitbart.com/clips/2023/04/23/pence-id-like-to-see-mifepristone-off-the-market/