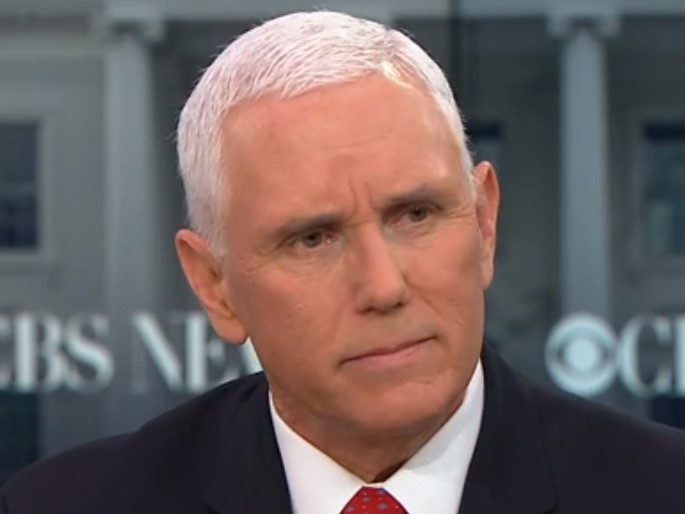 Wednesday on CBS's "This Morning," Vice President Mike Pence defended President Donald Trump's decision to partially shut down the government over funding for his planned border wall at the southern barrier.
Pence said Trump "is absolutely determined to keep his word to secure our border and end the crisis of illegal immigration."
"I never think it's a mistake to stand up for what you believe in," Pence told CBS News' Jeff Glor. "I think what the American people admire most about this president is he says what he means and he means what he says."
"He said he was determined to get the funding, to build a wall and secure our border and he was willing to take a stand to accomplish that," he added.
Follow Trent Baker on Twitter @MagnifiTrent
http://feedproxy.google.com/~r/breitbart/~3/HlvF4yYY3jM/