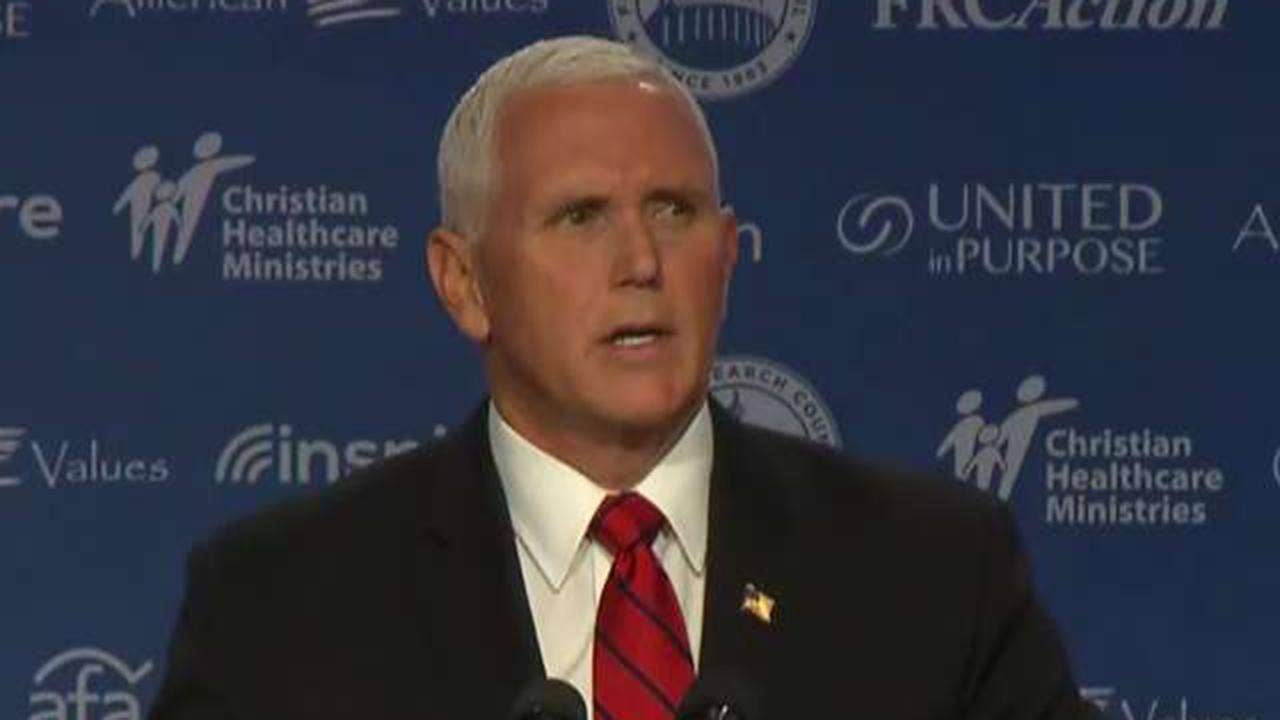 Vice President Mike Pence on Saturday called the Supreme Court nominee Brett Kavanaugh "a man of integrity with impeccable credentials."
Pence dismissed the sexual misconduct allegations that have roiled Kavanaugh's confirmation hearing at a gathering of evangelical activists in Washington.
"Honestly, the way some Democrats have conducted themselves during this process is a disgrace and a disservice to the Senate and the American people," the vice president said.
DEMOCRATS FLOAT MORE KAVANAUGH INVESTIGATIONS, IMPEACHMENT EVEN IF HE IS CONFIRMED
"That being said, the president and I are confident that Senate Republicans will manage this confirmation properly with the utmost respect for all concerned."
Pence said he expected Kavanaugh to join the Supreme Court soon.
He told the group that Kavanaugh's career deserves the respect of every member of the Senate.
During his remarks, the vice president did not mention Kavanaugh's accuser, Christine Blasey Ford.
http://feeds.foxnews.com/~r/foxnews/politics/~3/GbLgMazZ_NA/pence-calls-kavanaugh-man-integrity-predicts-confirmation.html